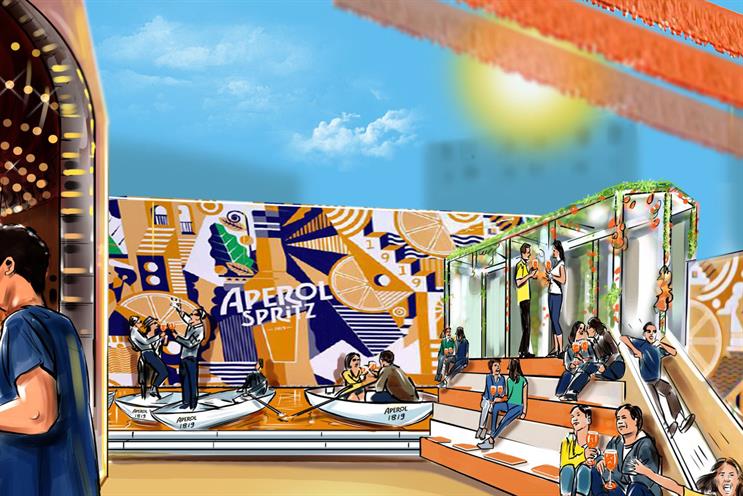 "The Aperol big spritz social" will have a pergola, slide, Vespa carousel and DJ sets. Guests will also be able to row on the "Aperol orange" canal.
The activation takes place between 31 May and 9 June in Shoreditch. Tickets are around £10, which includes two Aperol Spritz cocktails.
Last summer the brand created a 20-feet wide sundial on London's Southbank.