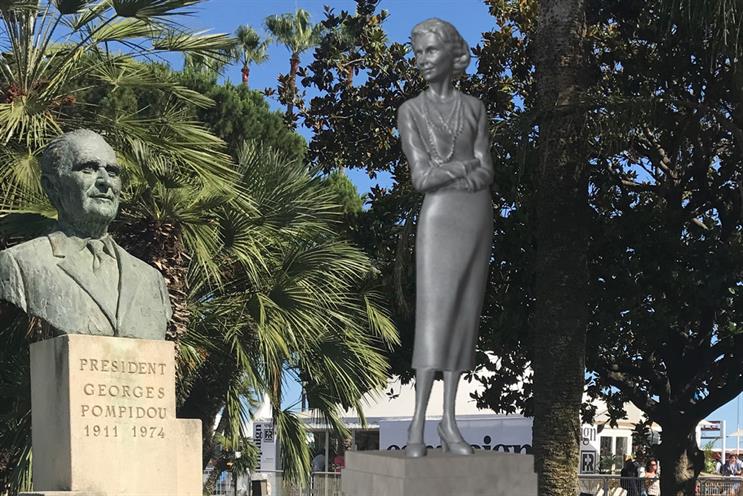 The Whole Story, launched by Y&R New York and Current Studios, uses augmented reality to allow people to view and add their own virtual statues of notable women around the world. The project was set up to counter the fact that 92% of the world's statues are men.
Using The Whole Story app, Chanel's virtual statue can be seen outside the Palais des Festivals in Cannes. The fashion icon is the latest to be commemorated after statues for Amelia Earhart, Nina Simone and Edith Wharton were placed in Central Park in May. More have been set up in cities including Washington, DC, London, Rome, Milan and Prague.
The app lets users locate the virtual statues via markers on a map and share images of them on social media. Developers have also been invited to build more statues in their cities.
The issue of public representation of women is in the spotlight in Cannes as one campaign, State Street Global Advisors' "Fearless girl" by McCann New York, has already scooped three Grands Prix in Glass, Outdoor and PR. On International Women's Day, the agency erected a statue of a young girl in front of Wall Street's famous Charging Bull sculpture to draw attention to the lack of female representation in corporate boardrooms.