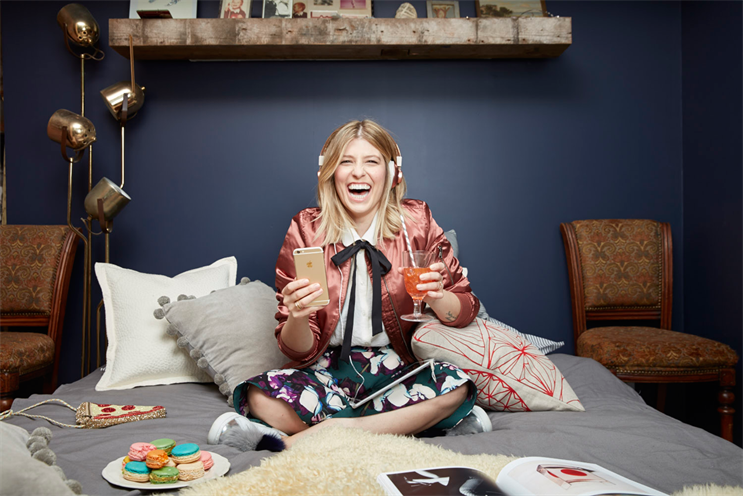 Your customers are the core of your business. No matter how good your products are, or how compelling your brand story, you aren't going to succeed in the long term if you can't get your audience to stick around.
For brands with mobile apps, figuring out your customer engagement and retention strategy starts with understanding your app's retention rate, and how it stacks up against competitors.
To help out, Appboy dug a little deeper into app retention trends. And we figured, hey, if we're going to do it, let's do it right. So we analysed data from more than 300 million user profiles associated with over 300 apps around the world to determine how customers engaged with apps day by day for the three months following their first use.
Here's what we found:
1. Retaining new app users isn't easy, with over 75% of users failing to return the day after first use
2. Mobile operating systems and devices matter, with Android apps seeing higher retention through Day 90
3. There is no one retention story that fits every vertical—each sees unique user retention trends

1. Retaining new app users isn't easy
More than anything else, the story here is the steady decline in average engagement over the first 90 days that someone uses an app. And it starts right away.
Our research found that fewer than one in four users will log a session with a new app the day after their first use. And while some of those users will return in the following days, the retention rate continues to fall over the three months after first use, hitting 4.1% on Day 90.
Considering the rising cost of acquiring new app users – in 2015, customer acquisition costs rose 117% year over year – it's clear that finding ways to retain new users has significant impact on whether a brand thrives or fails on mobile.
2. Mobile operating systems and devices matter
When it comes to average customer engagement, there's a big difference between Android and iOS apps: Android apps see higher engagement than iOS apps overall, particularly in the week after a new user's first session. That makes sense. Android and iOS users exhibit different behaviors.
We've seen that in opt-in rates, we've seen it in open and conversion rates, and now we're seeing it when it comes to user retention rates.
So it's essential for marketers to keep an eye on the difference in how their iOS and Android users respond to messaging and engage with their brand – sending an iOS push may not get the same results as sending an Android push, and companies have to be ready to recognise that difference and respond effectively.
3. There is no one retention story
All 10 app groups that we examined saw declines in daily engagement among new users in the first three months. But dig a little deeper and you see that every one of these groups has its own unique retention trend.
In particular, we noticed that:
- mobile gaming has the highest day one retention, with nearly 40% of new users returning on the day after first use
- Android apps have higher retention rates than iOS across different groups – but, iOS social and media apps consistently outperform their Android equivalents, and iOS media and entertainment apps see higher retention than Android media and entertainment apps after the first week
- Food and beverage apps experience the lowest retention rates of any vertical during the first week, but see a unique uptick in engagement on Day 6 and 7, suggesting that a subset of customers may be repeating their behavior with those apps on a weekly basis
These differences aren't unique to mobile. It's normal for different businesses and industries to have customers with different behavior and engagement patterns. Brands must understand how they stack up to the average app in their vertical, so they can assess how they're performing and use that information to inform future strategies.
Consistent declines in user retention highlight the need to keep your app top of mind
Looking at the steady decline in engagement day by day on both iOS and Android apps and across almost every vertical, it's clear that retaining new users isn't something that happens on its own.
The longer that a customer goes without engaging, the less likely they are to engage with your app again. And there are so many apps out there – and so many other distractions – that it can be difficult to keep your brand top of mind, especially when most people spend 80% of their mobile time with their top three apps.
The truth is, retaining customers is a difficult task. But the customers who are most likely to stick around are the ones who create and maintain a consistent pattern of engagement, turning app usage into a strong habit.
That means educating new users about the value for your app and how they can take advantage of it; communicating regularly with customers and using email, push notifications, and other outreach channels to convey information that's relevant and valuable to them; and keeping an eye on analytics to identify and engage customers who are beginning to use your app less consistently.
If you can do that, your brand is going to be well positioned to thrive in today's fast-changing, mobile-focused world.
Download Appboy's Spring 2016 Mobile Customer Retention Report