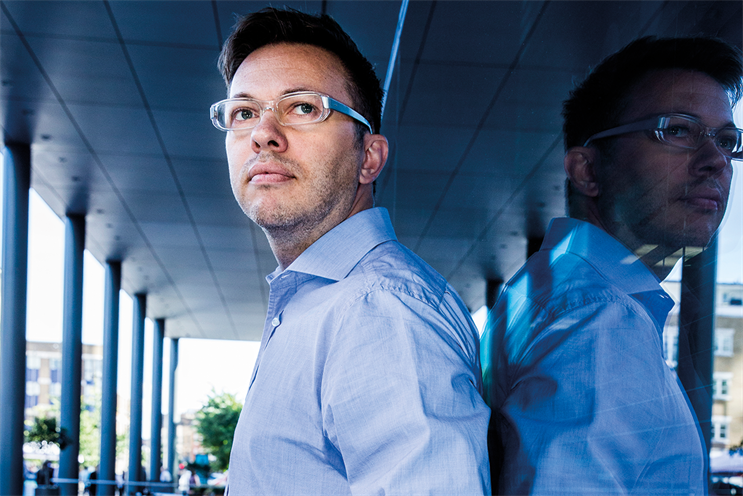 More choice, more content, more channels, more messages.
Whether as a marketer on both agency and client side, or as a consumer, in the past five years the amount of stimulus and the ways to receive it has escalated at a speed I don't seem to be able to keep up with. We are all simply overloaded.
We often assume that consumers are constantly seeking out all those choices. Only happy when choosing between multiple brands, thumbing through the news, streaming a TV show, and arranging a social-media-worthy weekend away on group chat.
Cue stage right, marketing, branding and communications… it's time to put on your show. Now, surely, it's at this stage that we must ask ourselves whether there is any brain space left for us.
I believe there is. However it will take far more discipline than we've ever applied before.
Never mind what Julie Andrews sang on an Austrian hillside, I don't think the very beginning is a very good place to start at all. It's time for marketing and branding to "start at the end". We need the kind of
due diligence that our colleagues are expected to apply in product design. At no point do they open their box of tricks, pull out absolutely everything and wonder what they could rustle up and whether it may work. They start with a clear end-goal; be that thousands of songs in your pocket, industrial design that rids the vacuum cleaner of a bag, or a stove that allows some of the world's poorest people to cook safely and cleanly. Then they work backwards from there.
I don't see this approach as being any less creative, imaginative or enjoyable. There are thousands of ways to answer those challenges. I am constantly working to find the essential elements and levers that are not only beneficial to our brand and business, but which give something to our consumers. Take the Formula One racing car. It's designed to win, by going faster than everyone else. Absolutely everything on that car is there for a darn good reason, be that to reduce drag, improve handling, or allow the driver to manoeuvre that car at preposterous speeds. There is no air conditioning, no cup holders, no roof. They are superfluous to requirements and, more importantly, they cost money and weigh you down.
Marketing and branding should be the same. Like the film industry, we need to craft and create fresh, surprising and amazing content that consumers gladly accept, but we must also embrace the skill of editing. So that, when pressed, we know what every logo, takeout, ad, video and tweet is there to do, and we can answer exactly why. Don't get me wrong, some things must be there even if they seem unnecessary. Apple would be diminished without stunning design and John Lewis would seem lessened without its Partnership. Those things are still essential.
I think we're about to mature from offering a heaving "buffet of everything" in the hope that someone will enjoy what we produce, to carefully creating marketing and branding levers that we believe in. After all, who needs all that excess when you have things that matter?
Philip Jackson is the global brand strategist at Mondelez International