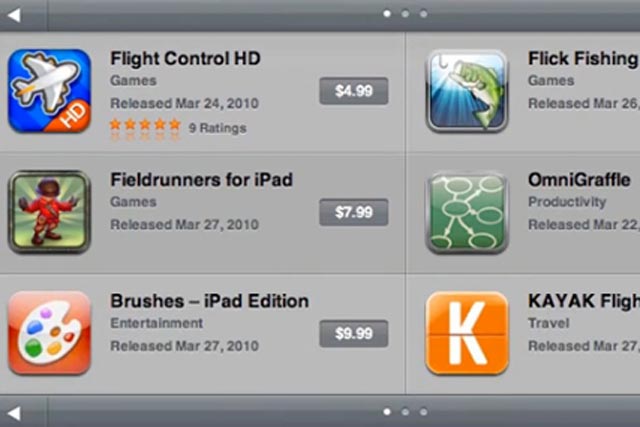 The model is based on the subscription model developed for the News Corp/Apple tablet newspaper The Daily, which launched earlier this month.
Subscriptions can still be bought via websites outside the app, but those websites cannot be linked to the app. Subscriptions taken out within the app will go through Apple's App Store, and give Apple a 30% cut.
Steve Jobs, chief executive of Apple, said: "Our philosophy is simple – when Apple brings a new subscriber to the app, Apple earns a 30% share – when the publisher brings an existing or new subscriber to the app, the publisher keeps 100% and Apple earns nothing.
"All we require is that, if a publisher is making a subscription offer outside of the app, the same (or better) offer be made inside the app, so that customers can easily subscribe with one click right in the app.
"We believe that this innovative subscription service will provide publishers with a brand new opportunity to expand digital access to their content onto the iPad, iPod touch and iPhone, delighting both new and existing subscribers."
If subscriptions are offered outside the app they must also be offered inside the app at the same price or less.
Apple pulled Sony's eBook reader app, which prevented in-app transactions, earlier this month.
Apple is rumoured to be launching a nano iPhone later this year.
Competitors are lining up to launch mobile products, making the sector particularly competitive. Motorola will launch two new products this year to regain market share in the smartphone and tablet markets.
Read more on Brand Republic
The Wall blog: Is The Daily in trouble? Editor tells staff to find better stories