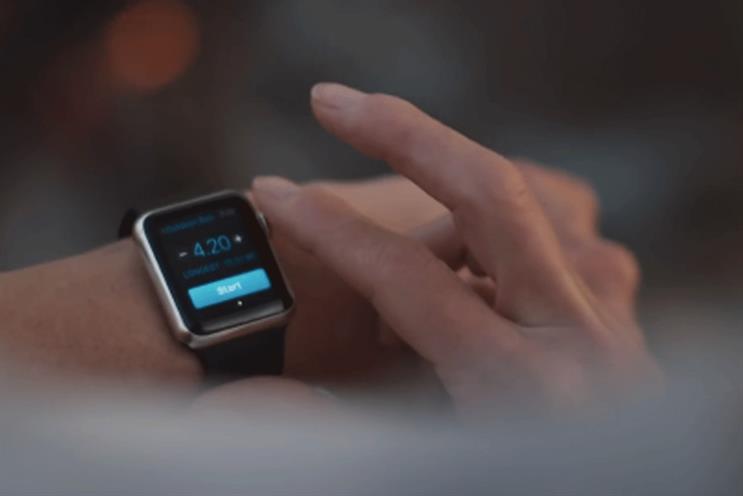 The $600 million increase, for the year ending 26 September 2015, was six times larger than the $100 million rise seen a year earlier.
The iPhone manufacturer spent $1.2 billion in the year to September 2014 and $1.1 billion in the 12 months before that.
Apple's adspend has trebled since 2010 when it was $691 million, rising to $933 million in 2011 and $1 billion in 2012.
In its annual report, Apple, the world's biggest company, said it believes "ongoing investment" in "marketing and advertising is critical to the development and sale of innovative products and technologies".
The company reported record profits of $53.4 billion on turnover of $233.7 billion, thanks to the iPhone6 and iPhone6s sales. Advertising still represents less than 1 per cent of turnover.
Apple more than doubled the amount of foreign corporation tax it paid to $3 billion but it still pays a very low rate of tax outside of the US.
Non-US operations generated 60 per cent of turnover, or about $139 billion, yet only 15 per cent of the company's tax bill.
Apple has come under fire its low corporation tax bill outside the United States and the European Commission is investigating whether the company's use of Ireland as a low-tax haven constitutes state aid – a claim that Apple strongly rejects.
The tech giant uses TBWA\Media Arts Lab for its global creative work and OMD for its global media planning and buying.