Apple "AirPods Pro" by TBWA\Media Arts Lab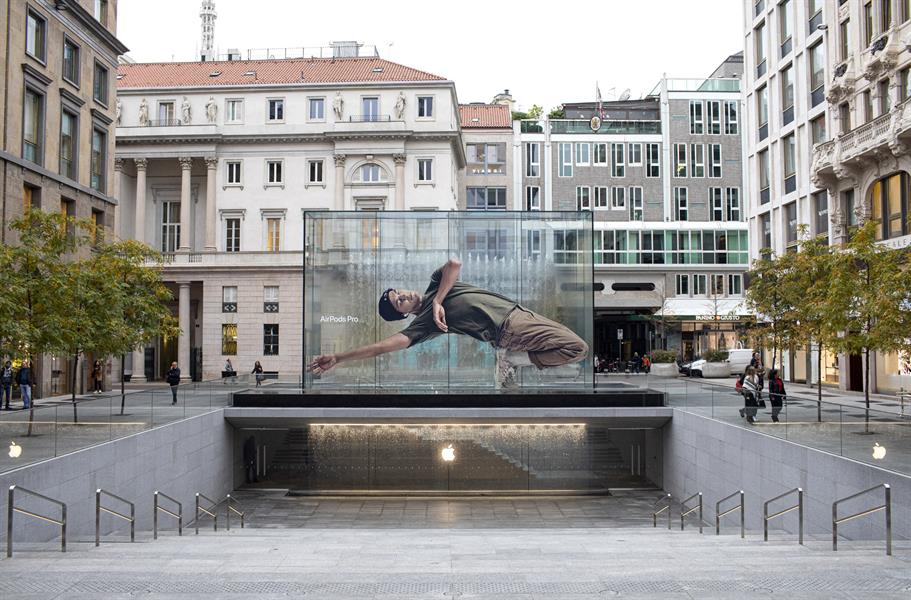 Apple goes larger than life to promote AirPods Pro.
The tech giant has posted billboards of oversized dancers across the globe, including in Dubai, Milan, London, Paris and Tokyo, in anticipation of AirPods Pro's release.
The dancers – some of which stand at around 40-feet – have since been altered to be wearing headphones in celebration of its release yesterday (30 October).
Apple stores also hosted hands-on experiences to showcase the product's features, while the brand's flagship store in New York's Fifth Avenue featured a 30-foot dancing projection to bring the out-of-home campaign to life.