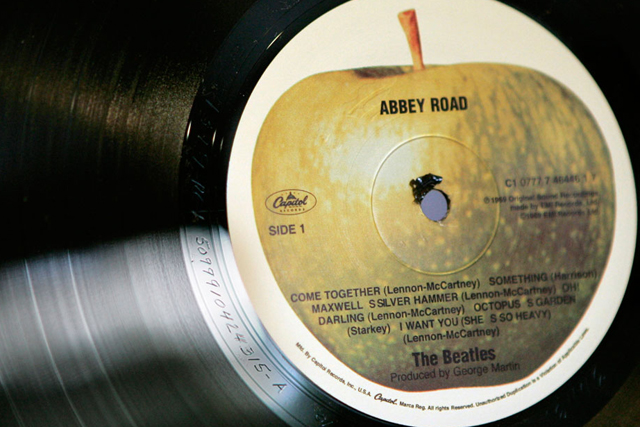 Apple computers and the Beatles' estate have had a long-running battle over the Apple name.
Steve Jobs, founder and chief executive of Apple computers, reportedly named the company after The Beatles' label simply because he is a massive fan.
The Beatles' estate took a dim view however, and various cases have been filed over the years over who has rights to the name.
When Apple launched its iTunes service, the Beatles were notable by their absence, due to the ongoing dispute.
Jobs, Paul McCartney and Yoko Ono finally patched-up their differences in December. More than five million Beatles downloads have been made since the full Beatles catalogue finally became available on iTunes.
Now Apple computers is attempting to trademark the logos used on the Beatles albums and stickers used on the centres of vinyl records via the European Union's Trademark Office.
The logos depict the outside of an apple, and the inside of an apple cut in half. The Beatles chose the Apple name partly because of a simple pun – Apple Corp/Apple core.
Apple computers last week launched the iPad 2, which has been selling briskly in the US.
Apple's Steve Jobs took a second medical leave of absence in January. Jobs is known to have had a rare form of pancreatic cancer, and underwent a liver transplant in 2009.