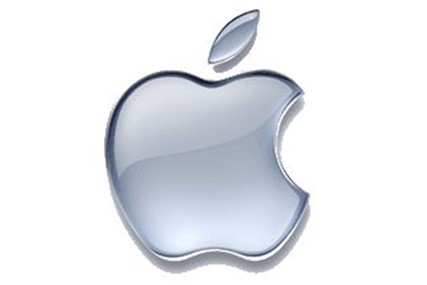 The Gawker Media-owned Valleywag blog had been offering between $10,000 and $50,000 dollars in return for pictures and video of Apple's hotly anticipated new touch-screen computer.

Stories and speculation about the tablet has been sweeping blogs and news websites for weeks now, as scant few details about its feature set and content have leaked out.

However, despite the leaks and the best efforts of blogs like Valleywag, which kicked off an online scavenger hunt for tablet details, the name of the product and pictures of it have still not made their way into the public domain.

The most recent speculation is that the Apple's tablet device will be called the iSlate or the iPad.

The letter sent to the blog from the offices of Orrick, Herrington & Sutcliffe accused Valleyway of crossing the line: "While Apple values and appreciates vibrant public commentary about its products, we believe you and your company crossed the line by offering a bounty for the theft of Apple's trade secrets. Such an offer is illegal and Apple insists that you immediately discontinue the cavenger Hunt."
As the letter was sent, The Wall Street Journal revealed further details about the tablet, adding to what is already known, including that Apple has held content discussions with The New York Times, WSJ.com, Conde Nast, ABC and Harper Collins.

The WSJ.com story revealed that the tablet has been created to be used by "multiple family members to read news and check email".

It will have a virtual keyboard and Apple is working with console game-maker Electronic Arts to ensure that it has strong gaming capabilities.

Following yesterday's confirmation that NYT.com will charge for content, Apple and the New York Times Company have discussed how visitors to the site could pay via a new iTunes web-based service.

Television will feature heavily on the Apple, and WSJ.com reported that Apple has pitched a "Best Of TV" service to US networks with cable-like station bundles.

Key Apple tablet expected features:
iPhone-like Touch screen display.
Screen size of 10- to 11-inch.
It will be an e-reader for books, magazines and newspapers.
It will also play video, games and surf the web.
A rival to Amazon's Kindle, Sony's Reader, Condé Nast Skiff Reader and the HP Slate.
Linked to a new iTunes web service
Family-oriented and designed for multiple users
Offering television pages from the likes of ABC ('Lost' and 'Desperate Housewives').
To include a virtual keyboard.