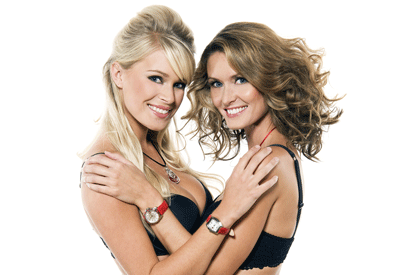 The app, Newspaper(s), developed by Makayama Media gives users access to content from newspapers such as The New York Times, Le Monde and The Guardian.
Makayama Media has removed The Sun from the app, which sells for £0.59 and included the Daily Mirror. Access to The Sun may be reinstated when Apple releases the iPhone 3.0, which will feature parental control to allow users to block material they consider objectionable.
Apple told Makayama that it "would be appropriate to resubmit your application for review once this feature is available".
The Sun has seen immense success with Page 3 girl apps in the past, with its desktop widget featuring Keeley Hazell hitting 10,000 downloads in four days when it was released last summer.
It features the scantily clad model clicking her fingers to alert users of new items in news, sport, showbiz and Page 3 feeds.