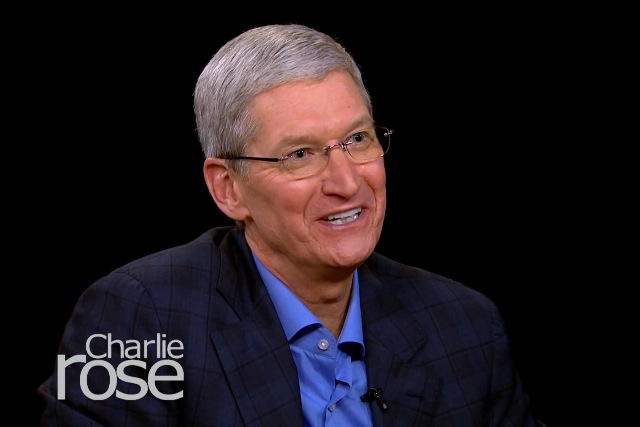 Speaking in an interview on 'Charlie Rose' aired on PBS last night (14 September), Cook described the interface of TV as "terrible" admitting that Apple TV had grown beyond its own expectations and was consequently more than the "hobby" Apple had initially labelled it.
Cook told host Charlie Rose: "TV is one of those things, that if we're really honest, it's stuck back in the 70s. When you go into your living room to watch your TV, or wherever it might be, it almost feels like you're rewinding the clock and you've entered a time capsule and you're going backwards.
"The interface is terrible. I mean, it's awful. You watch things when they come on, unless you remember to record them."
Rose interjected with the question: "Why don't you fix that?"
Cook responded: "Well, I don't want to get into what we're doing in the future. We've taken steps with Apple TV and [it] now has over 20 million users; and so it has far exceeded the hobby label that we placed on it, and we've added more and more content to it each year and so there's increasingly more things that you can do on there.
"But this is an area that we continue to look at."
Here is a 90-second clip of Cook talking about TV and Apple TV.
Cook also used the interview to discuss the iPhone 6, iWatch, as well as his thoughts and feelings about his predecessor Steve Jobs, whom he said he thinks about every day. He said: "He's in my heart", and "deep in Apple's DNA".
The Apple chief also admitted that while Apple does not tend to invent or innovate necessarily, it streamlines and simplifies ideas and concepts that are already in the marketplace, and makes them far more compelling products in doing so. The iPod, iPhone, iPad and iWatch are cases in point.
While only 30 minutes of the interview has so far been aired, with the second half being broadcast tonight, the entire hour-long interview can be watched here: