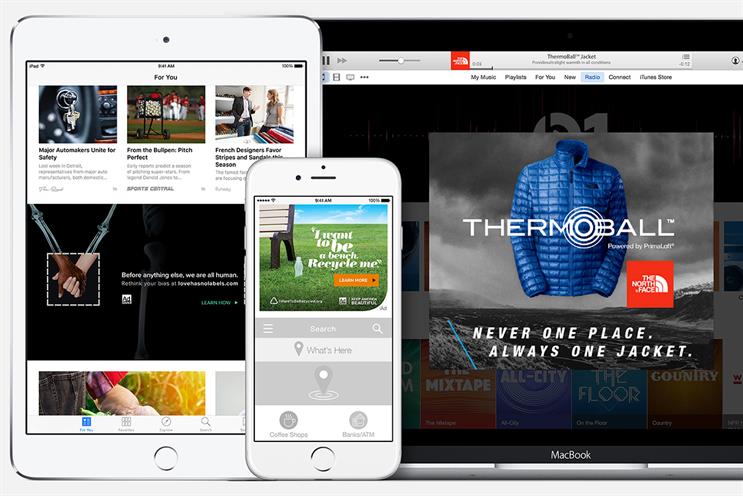 "The emotion of TV with the interactivity of the web", was how Steve Jobs pitched Apple's advertising platform iAd when he launched it in 2010.
Jobs' big ambitions for iAd have not come to pass, as evidenced by Apple confirming that it will pull sales support for the business. Reportedly, publishers and developers on the platform will take over the selling, creation and the management of advertising on their apps across Apple devices.

The fact that iAd apparently doesn't make money for Apple and hasn't had great take-up is probably immaterial to the tech giant.

Considering Steve Jobs' passion for making everything and anything better, it is unlikely iAd was put into existence in order to provide a profit centre for Apple. Also, given how much money Apple makes elsewhere, its lack of commercial take-up will not be seen internally as a major failure.

It is probable that iAd was originally intended to 'fix' the digital advertising industry by offering an alternative where creativity, great customer experience, seamless integration with the way you use your device combine to provide something of value – delightful and compelling – to the end user you are trying to engage. All of these elements were on display in the Toy Story concept ad which was demonstrated by Jobs himself when he launched the new system.


iAd's original high barriers to entry ensured that only a deliberately restricted number of highly polished pieces of content and experience-based ads could be produced on behalf of the world's most influential advertisers and their agencies (with Apple retaining creative control I recall). This was perhaps with the hope that it would set a trend for ads that offer some value to the end user and are therefore more engaging and memorable.

Today's digital advertising industry unfortunately doesn't want to be fixed, and doesn't particularly care about the end user experience. This is why we see ever-increasing page weights, even on mobile where common sense tells us that's anathema to conversion, interstitials, those awful click bait headlines, short articles split into multiple pages, site takeovers, and even computer viruses delivered through network ad platforms.
This is all in the quest to take inventory from anywhere and slap it on anything, with only token regard for targeting. No wonder Adblock use is growing.

Regardless of whether iAd succeeded or not, there is much that the marketing world can learn from it. iAd was Steve Job's way of showing how to do online advertising, or at least how to not really suck at it. Sadly, no one's listening.
Tim Ocock is the executive technical director for VML London