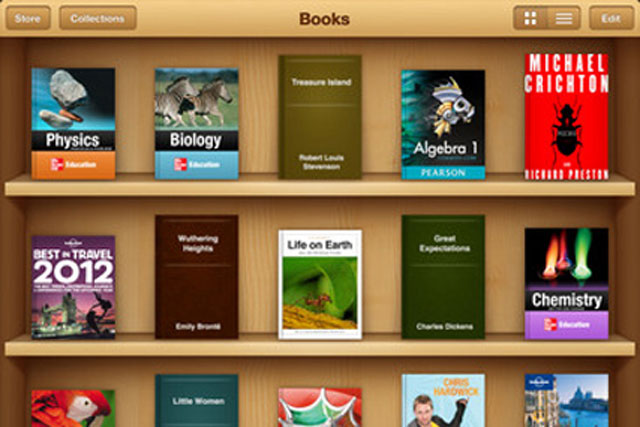 The antitrust case has been brought by the US Department of Justice (DoJ), which filed its case against Apple and book publishers Hachette, HarperCollins, Holtzbrinck, Simon & Schuster and Penguin in April 2012.
Apple is the sole defendant to go to trial after all five publishers reached out-of-court settlements with the DoJ, in which they agreed to eliminate prohibitions on wholesale discounts and to pay a collective $164m (£107m) to benefit customers.
According to the government's opening statement, delivered by DoJ co-counsel Lawrence Butterman, Apple participated in and facilitated a plot to fix ebook prices and eliminate market competition.
The evidence against Apple consists of a string of emails and phone calls between Apple senior vice-president of internet software and services, Eddy Cue, and representatives of the five publishers, excerpts of which have been published in a series of slides on the DoJ website.
Apple's lead attorney, Orin Snyder, denied any wrongdoing on Apple's part, branding the government's case "bizarre", adding that every indicator of market health had improved following Apple's entry in 2010 with the launch of the iPad and the iBookstore.
He went on to accuse the DoJ of "trying to reverse engineer a conspiracy from market effect".
Cue's testimony, which is scheduled to be heard on 13 June, will be the critical moment in the non-jury trial, which will also hear testimony from senior Apple executives, including CEO Tim Cook.
The US government is not seeking damages in the case. However, if it is found guilty, Apple could face damages in separate trials by state attorneys and class action suits from consumers.