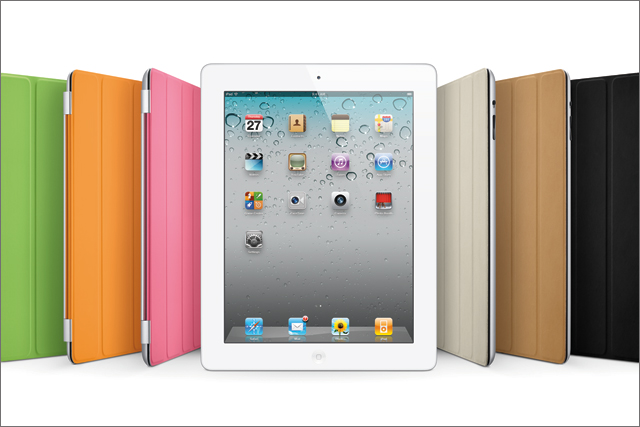 Profits increased to $13.1bn (£8.4bn) from $6bn (£3.9bn) in the final quarter of 2011, as Apple reported its first set of results since the death of co-founder Steve Jobs.
The company revealed it sold 37.04 million iPhones in the quarter ending 31 December (the first quarter of its new financial year), which marks a 128% increase from the fourth quarter of 2010.
Apple also shrugged off suggestions that sales of its iPads would take a hit from the release of the much cheaper, but less powerful, Kindle Fire tablet computer, manufactured by rival Amazon.
Although the Kindle Fire started shipping in the US on 14 November, Apple's sales of its iPads increased 111% year on year to 15.43 million units sold.
Gross margin (cost of sales divided by net sales) for the quarter increased year on year from 38.5% to 44.7%.
The company also saw growth of Mac computer sales, up 25% to 5.2m, as its iPod sales began to decline, down 21% to 15.4m.
Tim Cook, Apple's chief executive, hailed the results, while alluding to new product releases as speculation grows about the release of iPad 3 and the iPhone 5.
Cook said: "Apple's momentum is incredibly strong, and we have some amazing new products in the pipeline."
Follow Matthew Chapman at @mattchapmanUK