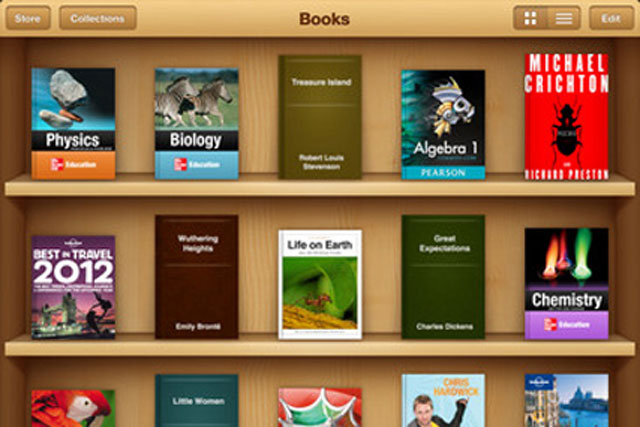 Judge Denise Cote said yesterday that Apple was guilty of violating antitrust rules, while the technology giant continued to protest its innocence.
The trial kicked off in June, when in an opening statement, the US government said that Apple participated in and facilitated a plot to fix ebook prices and eliminate market competition.
Evidence against Apple consists of a string of emails and phone calls between Eddy Cue, Apple senior vice-president of internet software and services, and representatives of the five publishers, excerpts of which have been published in a series of slides on the DoJ website.
The US Justice Department originally brought charges against Apple and five publishers – Harper Collins, Macmillan, Penguin, Simon & Schuster and Hachette – in 2012. The book publishers agreed out-of-court settlements in early 2013, while Apple remained alone to face trials. The case is one of the biggest anti-trust lawsuits ever to be brought by US federal authorities.
Central role
Cote said that the agreement between Apple and the publishers forced ebook prices up by as much as 50%.
She said: "The plaintiffs have shown that the publisher defendants conspired with each other to eliminate retail price competition in order to raise ebook prices, and that Apple played a central role in facilitating and executing that conspiracy.
"Without Apple's orchestration of this conspiracy, it would not have succeeded." She added that a further trial would be held to determine damages.
However, Apple insisted on its innocence and said it was planning an appeal.
In a statement, the company said: "Apple did not conspire to fix ebook pricing and we will continue to fight against these false accusations.
"When we introduced the iBookstore in 2010, we gave customers more choice, injecting much needed innovation and competition into the market, breaking Amazon's monopolistic grip on the publishing industry. We've done nothing wrong and we will appeal the judge's decision."
The US Justice Department issued a statement following yesterday's ruling.
Assistant attorney general Bill Baer, said: "As the department's litigation team established at trial, Apple executives hoped to ensure that its ebook business would be free from retail price competition, causing consumers throughout the country to pay higher prices for many ebooks."