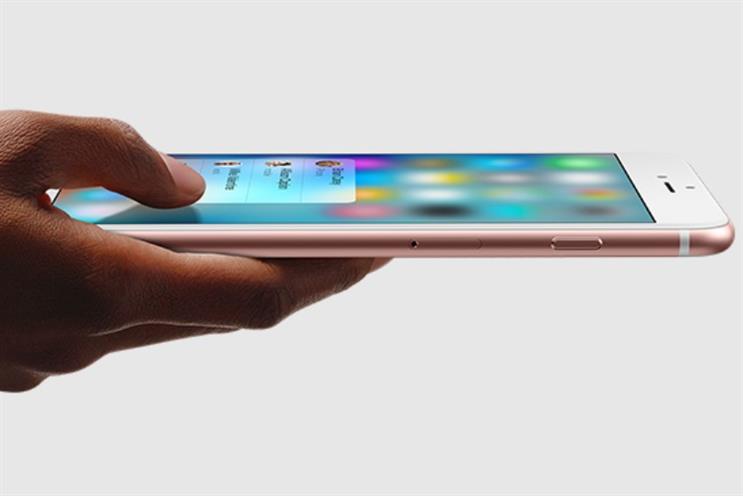 Gartner reported that in the fourth quarter of 2015 Apple saw its first ever smartphone sales decline, with iPhone sales down 4.4%.
Apple sold some 71.5m handsets during the Christmas period, according to the stats, equivalent to a 17.7% market share. That's down from 74.8m iPhones sold over the same period in 2014.
Apple isn't the only smartphone maker facing a challenging period. Gartner said the fourth quarter of 2015 marked the slowest growth since 2008, with only Samsung and Huawei seeing growth.
The figures come as Apple continues its iPhone 6s campaign, this time showing off features like 3D Touch and Live Photos.
3D Touch is an updated gesture system that lets users preview notifications, images and emails by pressing down on the screen, for example. Live Photos allows users to take animated pictures which move when pressed.
Gartner's figures appear to be at variance with Apple's reported results.
Last month, the company reported 74.8m devices sold over Christmas, marking flat growth at 0.7% on the previous year. The lack of noticeable growth prompted some to speculate over whether consumers had hit "peak Apple".
Apple warned that sales would likely decline amid market volatility.