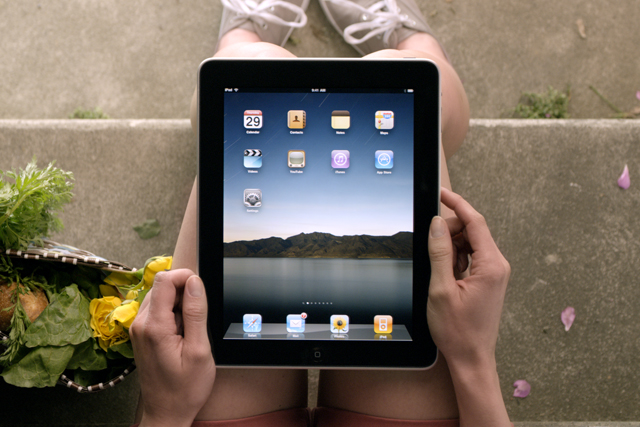 Apple's victory was cemented by the iPhone 4 winning in the Best Phone category.
The iPad was summed-up as "expensive and functionally limited," by Stuff editor Fraser Macdonald.
He said: "It is also quite gloriously indispensable and only making itself more so with the increasing number of apps and accessories. To see it is to want it, and that's why it's our gadget of the year."
The iPad triumphed against competition from the Amazon Kindle and Sky's new HD launch, which includes 3D, to win the award.
The Honda CR-Z took the Eco Gadget crown, because, according to Macdonald it "is the first truly desirable, affordable hybrid".
Macdonald said: "It looks ace, goes fast, sends a positive message and gets an award."
Microsoft's Xbox Kinect motion capture gaming system won readers' votes for Innovation of the Year because it "lets you control your Xbox's media as if you're in Minority Report".
The full list of apps, games and other gadgets will be published in the January 2011 edition of Stuff.