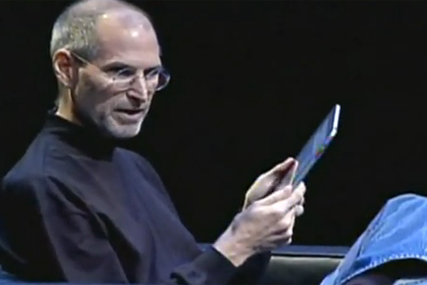 Speaking at Apple's annual press conference in California yesterday, chief executive Steve Jobs announced the launch of Ping, a music-orientated social network that lets users to create a profile to share information on music and gigs, as well as allowing them to see what friends and artists are listening to and downloading.

Ping is built into the latest version of iTunes, which has160 million users worldwide, and can be accessed from Macs, iPhones and iPod Touches. Currently, users will be able to rent ad-free HD TV programmes on iTunes 10, from ABC, ABC Family, Fox, Disney Channel and BBC America.
ITunes 10, which is available to download from the Apple site, also features wireless music playback to listen to music on Apple's Airport Express base station.

Jobs also revealed several new product releases, including the highly anticipated compact Apple TV. The device is connected to a widescreen television using a cable, and streams TV programmes, HD film rentals, music and photos from the user's computer. It is 80% smaller than the previous Apple TV and costs $99.

At the conference, Apple unveiled a new-look range of iPods, including a shuffle with buttons and a nano controlled by a touch screen, and the new iPod Touch which has the same display as an iPhone 4, as well as dual cameras, to allow users to shoot in high definition and make video calls using Apple's FaceTime application.

In Apple's recent 2010 Q3 results, ending 26 June, a 77% increase in profit was attributed to sales of the Mac, iPhone and iPad. The company sold 3.47 million Macs, 8.4 million iPhones, 9.41 million iPods and 3.27 million iPads during the quarter.