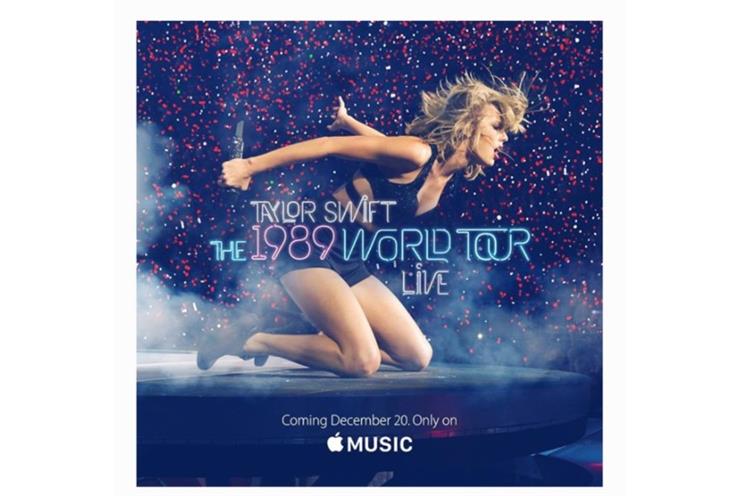 The concert footage will be available via Apple Music from 20 December, with Apple also running a festive season promotion in its physical stores and via iTunes.
Swift is also appearing on Apple's Beats 1 radio programme, hosted by former BBC DJ Zane Lowe.
Swift yesterday mentioned the Apple deal on her Tumblr account, writing: "Thank you so much for all the birthday wishes! I have a little surprise for you. The 1989 World Tour LIVE... Released on @applemusic December 20, 2015".
Things haven't always been so rosy with Swift, who initially criticised Apple Music for refusing to pay royalties during its post-launch three-month trial period. The deal marks a turnaround in the musician's relationship with Apple Music, and is a major marketing coup for the streaming service.
Apple Music has managed to beat main streaming rival Spotify to a number of releases. Along with Google Play, Apple also won the rights to stream Coldplay's new album, 'A Head Full Of Dreams' earlier this month.
Apple Music has around 6.5m paying subscribers, around a third of Spotify's paying user base. While Apple conventionally stays off social media, it has turned to Instagram to push Apple Music. Perhaps unsurprisingly, its deals with Coldplay and Taylor Swift garnered tens of thousands of likes, more than the majority of its posts.
Still, not even Apple Music managed to net a deal with Adele, whose latest album '25' is only available to buy, and not stream.