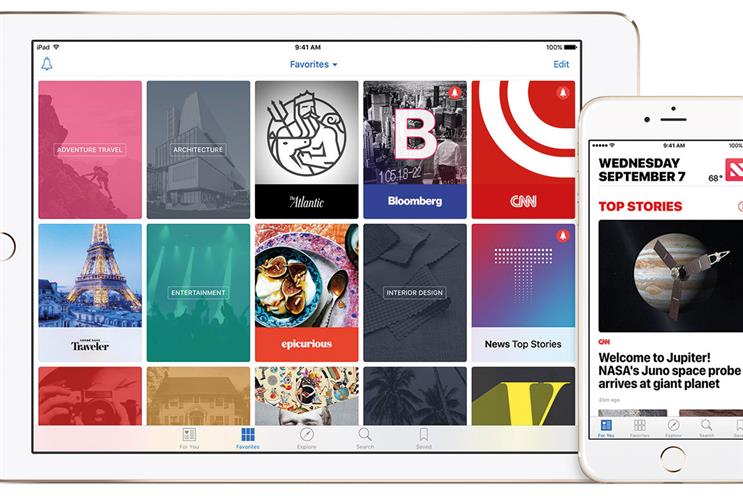 That's according to Jim Freeman, commercial director of sales and trading at Telegraph Media Group, who said The Daily Telegraph's mobile page views on Apple News have jumped fivefold in three months. He declined to give figures.
"It gives you a feel for how important it is for our business," Freeman said. "This will be the same with other publishers. It's become really important because it's got to the stage where it [Apple News] cannot be ignored."
Several other news publishers told Campaign that they have also seen rapid growth from Apple News because it has been pre-installed on iPhones and iPads since last year. However, they suggested it has not overtaken Facebook or Google yet.
CNN's page views surged sixfold to 274 million on Apple News in September compared with August, partly driven by the US election. Bloomberg News said its views are up 500% since.
Freeman was speaking after Apple announced that TMG will be its exclusive ad sales partner in the UK for Apple News. Apple is believed to have talked to a number of publishers.
TMG will sell the ads that appear in Apple-controlled inventory – primarily Apple News' "For You" function.
When users click into a publisher's own section within Apple News, publishers can charge advertisers and keep 100% of the ad revenue. But they can choose to outsource to TMG.