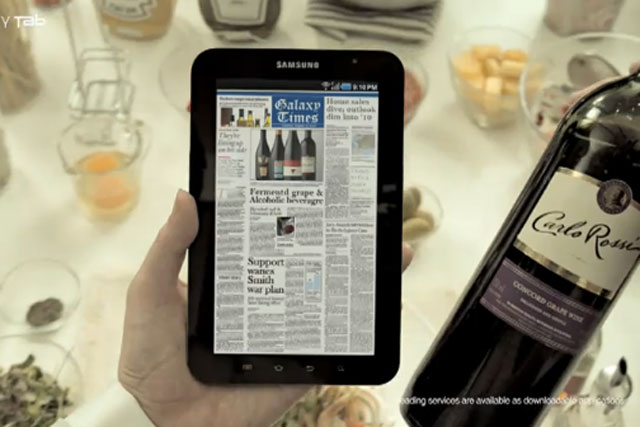 Apple has refused to comment on the ruling by Judge Colin Birss, which requires Apple to post a notice that Samsung's Galaxy tablets don't infringe Apple's designs.
According to Bloomberg, the notice has to be posted on Apple's UK homepage for six months and published in newspapers and magazines.
However, the order is not yet definite as Birss has granted Apple permission to take its case to the court of appeal.
Samsung's lawyers have drawn up a draft copy of an order stating Apple must pay for notices in "the Financial Times, the Daily Mail, Guardian Mobile magazine and T3", according to Bloomberg.
During the ruling on 9 July Birss said the Samsung Galaxy tablet was different to the iPad because the Galaxy was not as "cool".
Birss said: "They do not have the same understated and extreme simplicity which is possessed by the Apple design.
"They are not as cool. The overall impression produced is different."
Following the ruling, Samsung has blasted its rival's litigious nature.
A Samsung spokesperson said: "Should Apple continue to make excessive legal claims based on such generic designs, innovation in the industry could be harmed and consumer choice unduly limited."
The ruling centred on Samsung seeking a declaration that three of its Galaxy tablet computers did not infringe Apple's designs.
Follow @mattchapmanuk