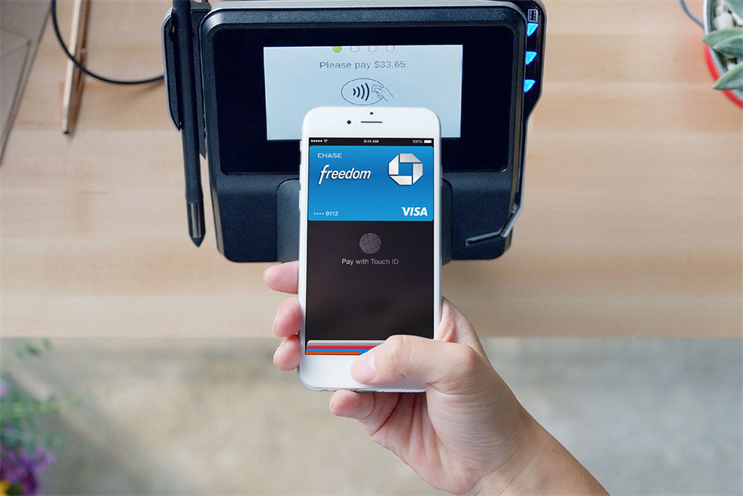 Beyond the ease of providing consumers with a new, quicker and more secure way to pay, the news is likely have a major impact on how brands are able to connect with consumers through a truly multi-channel experience.
There is no doubt that with the weight of Apple behind Apple Pay, we are going to see the world of NFC-based mobile payments gather rapid momentum, with using a smartphone to make payments becoming the norm.
We have already seen how smartphones and tablets have become an ingrained in-the-pocket tool for consumers to connect themselves with the digital world on the move. They are turning to apps for a multitude of activities such as online banking, fitness and health tracking, gaming, and of course, consuming content from media, emails and marketing messages. Whether we like it or not, the smartphone has become an essential lifestyle tool that most consumers have been happy to welcome into their world.
Adding payments to the long list of things that smartphones help us manage was the natural next step. Despite many efforts over the last 10 years from brands, payments providers and banks to develop the mobile wallet concept, it has taken the might of Apple to help divine the future and to recognise that there has to be added value to sustain the mobile commerce ecosystem.
Consumers will of course benefit from ease of payment, but the news that we will be able to use our mobiles to make payments at a multitude of stores is the first step towards a fully integrated multichannel experience for customers. With the introduction of loyalty into the newly-renamed Apple Wallet, due to hit our iPhones this autumn within iOS9, merchants (and in some cases issuers) have a huge opportunity to incentivise incremental spending on the phone.
Through marketing initiatives that are facilitated through mobile proximity technology – Bluetooth Low Energy (BLE) Beacons, NFC and loyalty schemes, brands are now able to connect the consumer's digital world with their physical experience of being in-store or walking down a street.
In digital form, loyalty can become dynamic and, in addition to being a digital way to manage mobile payments from your bank cards, the mobile wallet can also be integrated with a repository for e-coupons redeemable for discounts and other offers. This gives brands the chance to think seamlessly about how they use a single channel to drive engagement all the way through to a payment.
The ability to push relevant and compelling offers to consumers based on location and known preferences will offer brands a chance to use mobile marketing, advertising and loyalty to help drive footfall, encourage engagement or increase sales. However, the warning for brands here is that just because you have never felt more connected to the consumer's wallet, indiscriminate offers could easily start to feel intrusive and likely have a low conversion rate.
Apple Pay will no doubt further embed the mobile in to consumer shopping behaviour, and the smartphone will become an even more valuable tool for brands to connect with customers in a tailored and impactful way. The brands that realise the additional opportunity that combining this change in payment behaviour with added-value mobile delivered services, such as loyalty and marketing initiatives, will offer the consumer a rich, connected and compelling m-commerce experience. Thinking cleverly about a mobile strategy that integrates all elements of the consumer's digital and physical experience is an opportunity to be a real differentiator and, for mobile payments, this will be the key factor underpinning any successful solution.
Neil Garner is the chief executive and founder of Proxama