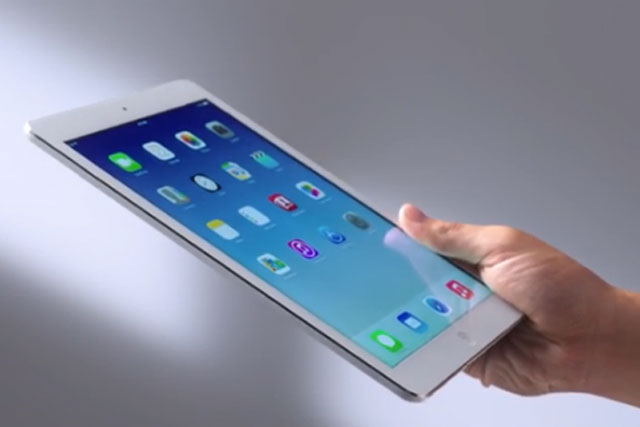 The company posted profits of $37bn (£23bn) for the fiscal quarter ending 28 September, down from $41.7bn (£25.9bn), as profits dipped from $8.2bn (£5.1bn) to $7.5bn (£4.6bn) in the fiscal fourth quarter.
Apple was boosted by a record September quarte for iPhone sales, after it shipped 33.8 million units, up from 26.9 million units year on year.
Tim Cook, chief executive at Apple, said: "We're pleased to report a strong finish to an amazing year with record fourth-quarter revenue.
"We're excited to go into the holidays with our new iPhone 5c and iPhone 5s, iOS 7, the new iPad mini with retina display and the incredibly thin and light iPad Air, new MacBook Pros, the radical new Mac Pro, OS X Mavericks and the next-generation iWork and iLife apps for OS X and iOS."
Apple sold 14.1 million iPads during the quarter compared to 14 million in the corresponding quarter a year ago, and the company is set to be boosted by the launch of the iPad Air ahead of Christmas, which has become a key period for iPad sales.
The iPad Air, which is Apple's thinnest and lightest tablet, is being advertised using the metaphor of a pencil to demonstrate the hidden "power" of the device.
TBWA\Media Arts Lab created the ad, which is voiced by 'Breaking Bad' actor Bryan Cranston.