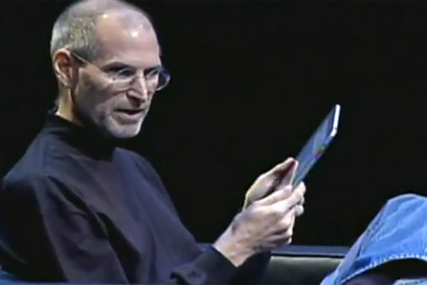 The tech giant yesterday (18 January) posted a net income of $6bn (£3.7bn), up 78% from the previous year. It has also announced its highest ever revenues for the quarter ending 25 December 2010, at $26.7bn (£16.7bn), a 71% increase from a year ago.
These results have been driven by record sales of Macs, iPhones, and iPads, according to Apple.
Over the quarter, Apple reported it had sold 16.2 million iPhones, an 86% increase from a year ago, 4.13 million Macs, up 23% from last year and 7.3 million iPads.
Sales of iPods fell 7%, however, with 19.5 million units sold worldwide.
Overall Apple has now sold 14.8 million iPads in the nine months since it launched the tablet device.
Steve Jobs, Apple's chief executive,who on Monday (17 January) announced he was taking an open-ended sick leave, described the results as "phenomenal".
Jobs said: "We are firing on all cylinders and we've got some exciting things in the pipeline for this year including iPhone 4 on Verizon which customers can't wait to get their hands on."
Yesterday, Apple shares fell more than 2% following Jobs' leave announcement, but rebounded 1.5% in after-hours trading, following the results, according to reports.
Apple rival IBM also posted record results yesterday for its final quarter of 2010. Net profit rose 10% to $14.8bn (£9.8bn) while revenue was 4% higher at $99.9bn, (£62.4bn).