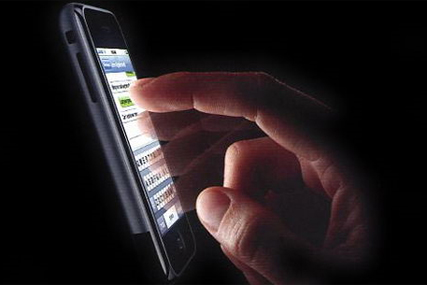 The technology company, which is set to unveil what is expected to be its much anticipated portable entertainment product tomorrow, also sold 3.36 million units in its core Macintosh computer business, which houses its iMac products.
Reporting its 2010 Q1 financial results for the three months to 26 December 2009, Apple said there had been an 8% drop in iPod sales to 21 million, but it still reported net income of $3.38bn (£2.08bn), up 50%.
Steve Jobs, chief executive, said: "If you annualize our quarterly revenue, it's surprising that Apple is now a $50+ billion company. The new products we are planning to release this year are very strong, starting this week with a major new product that we're really excited about."
Apple's quarterly revenues increased by 32% to $15.68bn. The increase was partly due to an accounting change which allows Apple to recognise 100% of the revenue for iPhone and Apple TV sales at the time the products are sold, rather than spreading it out over the products' estimated life.
In a conference call, Tim Cook, chief operating officer, said a key marketing focus was to further push the iPhone to corporate customers.