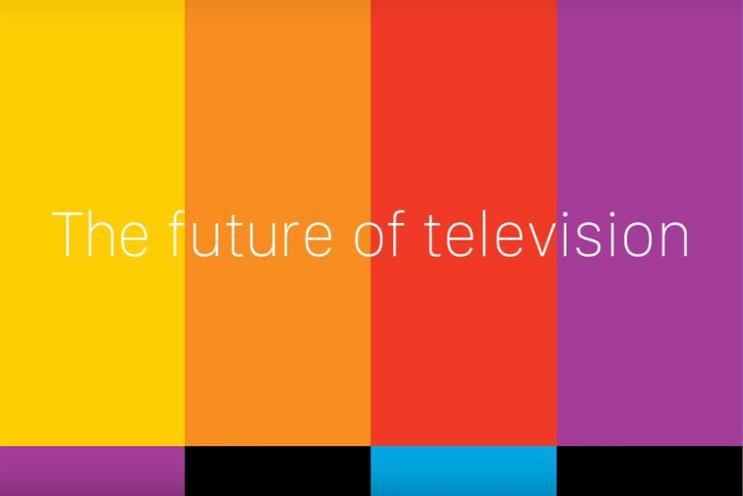 Its latest and longest spot for Apple TV, Apple interplays vertical coloured lines with clips from films available on iTunes (like Pixar's Inside Out), HBO's Game of Thrones, The Martian, and Netflix's Narcos.
An invisible viewer asks Siri to show him the best sci-fi shows, then corrects his request to "Only the new ones", to show off the assistant's advanced search capabilities.
The minute-long ad builds on the wider Apple TV campaign, which launched in November with shorter, 15-second spots demoing content like games and ABC's The Muppets.
Apple's plans in TV
Apple TV, slightly confusingly, isn't a TV, but a set-top box that marks Apple's first serious play for the living room. Unlike Microsoft and Sony, Apple has never put out a games console, which is one reason it's putting so much emphasis on the "gaming friendly" Siri controller.
Nailing the marketing campaign for the new Apple TV is key, because so few people really understood the device the first time round. Steve Jobs famously described Apple TV as "a hobby", and the device has struggled to shake off that tag since it first arrived in 2007.
At the time, Jobs cast US cable firms as Apple TV's enemy, because they effectively subsidised set-top boxes. "[They] give everybody a step top box for free, or for $10 per month. That pretty much squashes any opportunity for innovation, because nobody's willing to buy a set-top box." That's a problem for Apple, whose profits derive almost exclusively from hardware.
Now cable companies are weaker in the US – Netflix is cheaper and more flexible – and have ceded some control to new players.
That might explain why Apple tried to go one step further and launch a live TV service, consisting of a package of 14 channels.
But according to CBS CEO Les Moonves, those plans are "on hold", suggesting Apple might find carving out the future of TV tougher than it looks. Currently the firm is relying on apps from its third-party partners, even bringing in content from retailers like Gilt Groupe, to make Apple TV a convincing proposition at £129.
David Caygill, creative technology director at Iris, said Apple might struggle to strike the headline content deals it needs.
"The fact Apple has stepped away from (or been asked to leave) the negotiating table with the content providers means that it is not going to be as formidable an entrant to prime time entertainment as many thought it might be.
"I'm not surprised that Apple could not get much traction with the TV lot. Having changed the face of the music industry overnight back when they launched iTunes, many will be treating them as a trojan horse with a big cheque book."
He added: "Guaranteed, they'll sell a bucket load of Apple TVs, however I suspect it will be to the committed Apple aficionados initially and the rest of the world will wait and see what the content offering turns out to be."