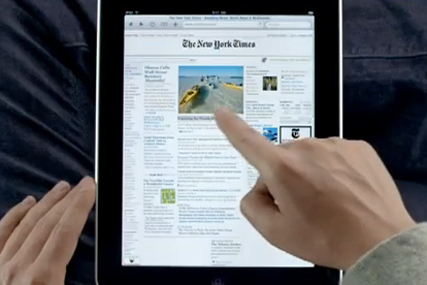 The tablet computer went on sale across the US on Saturday, sparking long queues outside many of Apple's flagship retail stores.

Users downloaded more than a million apps for the iPad in the first 24 hours, along with 250,000 ebooks from the iBookstore.

Reviews on the whole were positive, although some users complained that they were struggling to connect to wi-fi networks, which suggested that the product contained a weak wi-fi antenna. Apple has yet to comment on the issue.

The first-day sales total for the iPad easily topped the number of sales recorded by the first generation iPhone, which recorded 270,000 sales in its first weekend in 2007.

Apple will launch the iPad in the UK later this month. However, a specific date or price structure has yet to be confirmed.

In the US, consumers were charged $499 for the basic 16GB, Wi-Fi-only iPad, with prices rising to $829 for the top-of-the range model.