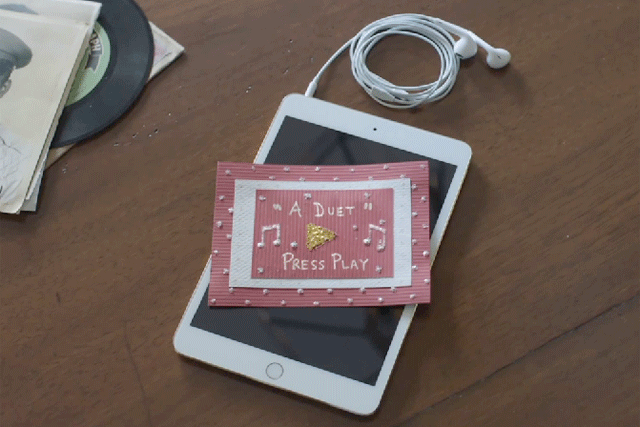 In the ad, a woman finds an old record by her grandmother singing a capella, which she gave to her husband, the woman's grandfather, many years ago.
Using her Macbook, iPad and software such as Apple's Garageband, the woman plays along to the song on the record with her guitar. She also records other parts, including vocal harmonies and piano for the track.
The recording finished, the young woman leaves an iPad Mini on her grandmother's table, with a note that says, "A duet. Press play."
The old woman listens with tears in her eyes, as she looks at old photos of her younger self, her granddaughter and her late husband.
The ad strays close to, but avoids crossing, the line dividing the emotional and the sentimental, thanks to the understated style and performances in the 90-second spot.
Brand: Apple
Agency: In-house