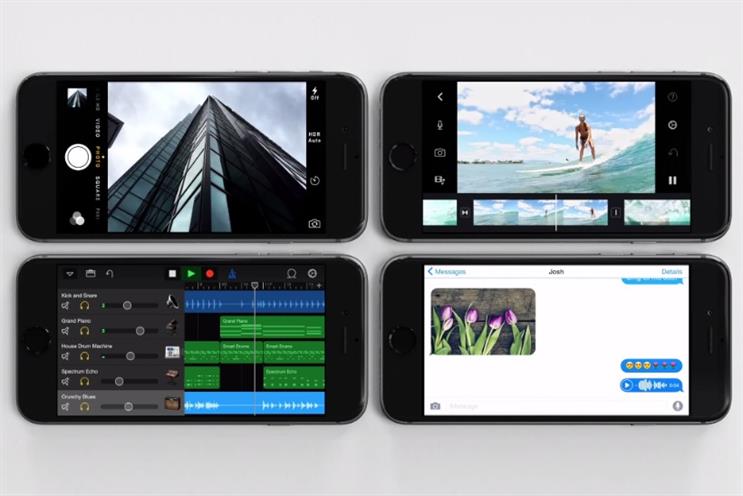 Both ads take on a more aggressive tone, with the strapline, "If it's not an iPhone, it's not an iPhone".
In the first ad, called "hardware and software", Apple takes the rare step of acknowledging that other smartphones actually exist, before then bashing its competitors.
The narrator starts off, "This is an iPhone. Unlike most smartphones, we design the hardware part, and the software part.
"When you design the whole phone, all the parts work together as one amazing part."
The second ad, called "loved", claims "99%" of iPhone users love their iPhone, as the shot scrolls through a dizzying number of apps and videos.
The ads mark a noticeable change in tone for Apple, with the company seemingly acknowledging the existence of its fanboys for the first time in a campaign.
Previous iPhone ads have usually focused on a specific feature, and how it fits in to the user's life.
The two Justin Timberlake-narrated ads for the iPhone 6 and iPhone 6 Plus homed in on the bigger screen sizes and the new Health dashboard.
The feel-good Christmas campaign for the iPhone 5 took a distinctive story-telling approach, which highlighted the phone's camera functionality.
Brand: Apple
---
Recommended