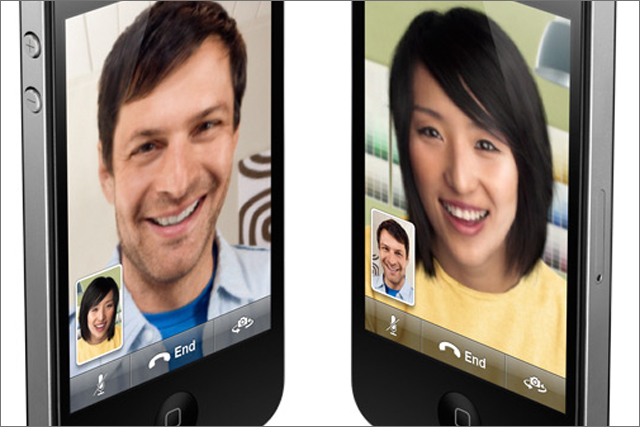 Apple has been an iconic brand for as long as consumers have been buying technology. It has built up an army of fans who are fiercely protective of the brand; indeed a few might be safely classified as obsessively myopic.
The Apple brand, as calculated by Millward Brown Optimor, has increased in value by 859% since 2006 and now stands at $153.3 billion. In the last year alone its brand value has grown by 84%.
That compares to a 17% year-on-year growth rate for the combined value of all the brands in the Brandz top 100. The world's 100 most valuable brands are now worth $2.4 trillion.
There are a number of reasons why Apple has overtaken its rival Google (No 2 at $111.5bn) and other leading brands such as IBM (No 3 at $100.8bn), McDonald's (No 4 at $81bn) and Microsoft (No 5 at $78.2bn).
The most valuable global brands 2011
Rank
Brand
Value in $ million
Brand value change from 2010
1
Apple
153,285
84%
2
Google
111,498
-2%
3
IBM
100,849
17%
4
McDonald's
81,016
23%
5
Microsoft
78,243
2%
6
Coca-Cola*
73,752
8%
7
AT&T
69,916
-
8
Marlboro
67,522
18%
9
China Mobile
57,326
9%
10
GE
50,318
12%
*The brand value of Coca-Cola includes Lites, Diets and Zero. Source: Millward Brown
Apple, like Google, is a technology brand; technology and telecoms brands dominate the Brandz top 100 in 2011, responsible for one third of all listings.
Overall, technology brands have increased their value by 18% in the last year, and online retailer Amazon, for example, has surpassed even Walmart to become the number one retail brand.
However, even against this sort of competition, Apple has done extraordinarily well. Clear leadership and a determination to follow its own agenda have been combined with successful iterations of existing products like the iPhone, and the stunning development of the tablet category with the iPad.
Second, unlike many of the newer technology brands, Apple has heritage; it may not be as old as Coke or IBM, but it can call upon stories of humble origins and the years it spent battling Microsoft against the odds.
Heritage brands Coca-Cola (No 6 at $73.8m), IBM, McDonald's and GE (No 10 at $50.3bn) have also performed well in this year's survey by using their brands to remain relevant to consumers.
As the world's biggest brand, Apple can still call on this cachet, and in an increasingly technology-driven world Apple, with its market-defining products such as the iPhone and iPad, can hardly be more relevant.
Finally, it has surpassed its competitors by behaving like a luxury brand.
Luxury brands have performed even better than technology brands in this year's Brandz top 100, growing their total value by 19%.
Despite a trend towards the rejection of lavish spending, quality brands offering well designed products combined with an authentic heritage have done well globally, particularly in emerging markets.
This has enabled luxury brands to raise their prices despite the economic crisis. Likewise, Apple has successfully persuaded consumers to pay a premium for its computers and MP3 players.
It has achieved this via a distinctive look, clear branding and a design sensibility that focuses on the user experience of both the hardware and software.
Although Apple has become increasingly mainstream, it borrows much from the rulebook developed by Brandz's top luxury brand Louis Vuitton (valued at $24.3bn) and competitors such as Hermès ($11.9bn) and Gucci ($7.4bn).
The most valuable luxury brands 2011
Rank
Brand
Value in $ million
Brand value change from 2010
1
Louis Vuitton
24,312
23%
2
Hermes
11,917
41%
3
Gucci
7,449
-2%
4
Chanel
6,823
23%
5
Cartier
5,327
34%
6
Rolex
5,269
11%
7
Hennessy
4,997
-7%
8
Moet & Chandon
4,570
7%
9
Fendi
3,422
7%
10
Burberry
3,379
86%
Source: Millward Brown
Luxury marques have grown sales and brand value on the back of three key factors: craftsmanship, which allows consumers to justify luxury purchases; brand heritage, where brands can showcase their design leadership and customisation potential; and digital presence.
Luxury brands have also moved into the territory of technology brands, using digital media to "engage with" rather than "target" customers.
Digital media has helped luxury brands - and Apple - become increasingly present and interactively involved in the lives of consumers.
The result is that Apple has become embedded in our lives.
You can't walk the streets without seeing its distinctive white earphones, while contemporary TV dramas wouldn't be complete - or trendy - without its products.
But the Brandz top 100 also contains lessons for Apple. Previously high-riding names such as BP and Toyota have been brought down to earth by corporate and/or product crises.
Although Toyota has since regained its place as the world's biggest auto brand (No 27 at $24.2bn) following its problems with uncontrolled acceleration, Apple's recent troubles over data harvesting on its iPhones could highlight potential future challenges.
The only good news is that privacy is likely to remain a big issue for many other tech brands. And both arch-rival Google and social media giant Facebook (No 35 at $19.1bn) have their own issues in this area.
Nick Cooper, UK managing director of Millward Brown Optimor