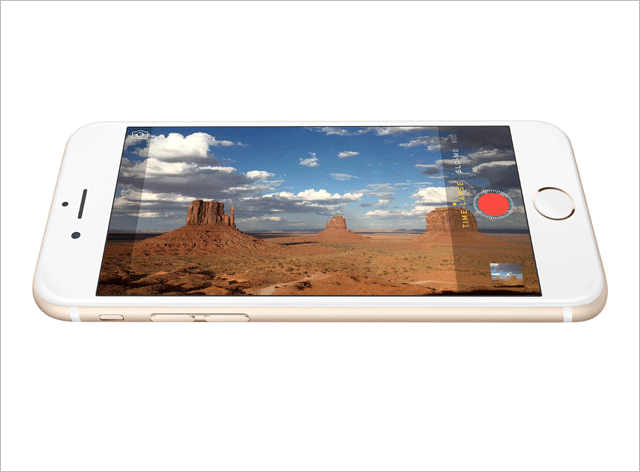 The two new models have glass fronts, two display sizes, retina display, Retina HD and a new landscape view thay allows users to view more content.
Tim Cook, Apple's chief executive, and Phil Schiller, senior vice-president of worldwide marketing, unveiled the phone to a live audience in California, US, as well as through a live stream.
The new phones will be up to 50 per cent faster than the original iPhone and be 50 per cent more energy efficient.
The phone will allow users to pay for goods through Apple Pay via their iTunes account from October. It willl also work with American Express, MasterCard, and Visa.
Cook said: "[The] iPhone [is the] most loved phone in the world…The original iPhone set the bar for which for ever the category would be defined…Today, we are pleased to announce the biggest advancement in iPhone."
The phone will also enhance its gaming capabilities. Users will be able to play games in higher resolution than next generation consoles.
The phone's Burst mode can detect smiles and blinks and then recommends the best picture.
The phone will start from $199 (£123) for its basic 6 version and reach $400 (£248) for the 128 GB 6 Plus.
In addition, Apple has unveiled the iPhone Watch, described by Cook as the most "personal device" Apple has created.
It has been positioned by the brand as "a comprehensive health and fitness companion" and "an intimate way to connect and communicate".
The watch introduces the Digital Crown, which allow users to scroll, zoom, and navigate around without covering the display. It will have multiple face designs, allowing users to swipe to choose a watch face and tap it to select it.
Apple Watch will start at $349 (£216) and will be available early next year.
Read Justin Billingsley, chief operating officer, Europe, Middle East & Africa at Saatchi & Saatchi, and the former Orange brand director, review of the launch here.