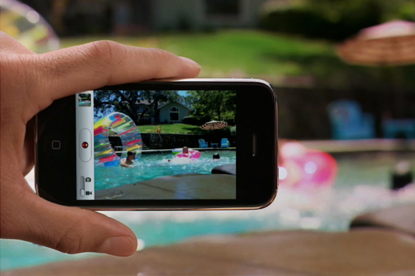 Unlike its predecessors, the phone features a camera that can capture video, a digital compass and double the memory of the previous model.

With a 32GB memory, the device can now store up to 7,000 songs or 40 hours of video, and has the capacity to cut and paste, send multimedia messages and dial using voice activation.

The device will also act as an internet dongle for laptops, enabling the user to access the internet on their computer via the phone's internet connection.

Although the iPhone will cost just $299 (£187) in the US, the 3GS will retail at £274 as part of an 18-month deal in the UK on a tariff of up to £34-a-month.

Despite speculation to the contrary, 02 has retained exclusive rights to sell the new iPhone in the UK.

Apple revealed the improved model at the company's Worldwide Developers Conference in San Francisco, but to the disappointment of the congregation, the address was delivered by the Apple vice-president, Phil Schiller, rather than Steve Jobs, who remains on leave with a serious health problem.