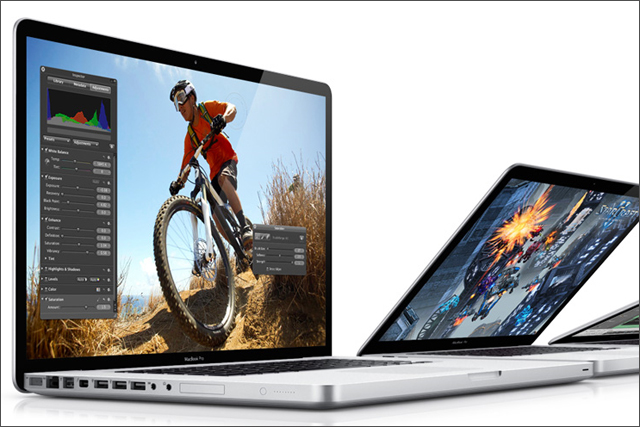 The laptops feature high-definition cameras for conferencing, and the Thunderbolt computer slot, which transfers data at far higher speeds than the MacBooks have been capable of before.
Philip Schiller, senior vice-president of worldwide product marketing at Apple said: "The new MacBook Pro brings next generation dual and quad-core processors, high-performance graphics, Thunderbolt technology, and FaceTime HD to the great design loved by our pro customers.
"Thunderbolt is a revolutionary new input/output (I/O) technology that delivers an amazing 10 gigabits per second and can support every important I/O standard, which is ideal for the new MacBook Pro."
The models are available in 13-inch, 15-inch and 17-inch sizes. Each has extra memory components for video and gaming.
Apple claims the new computers are more sustainable, use less energy and contain recyclable materials.
Apple is also releasing Lion, the latest version of its operating system.
Schiller said: "The iPad has inspired a new generation of innovative features in Lion. Developers are going to love Mission Control and Launchpad, and can now start adding great new Lion features like full screen, gestures, Versions and Auto Save to their own apps."
Apple is widely expected to launch the new version of the iPad next week. Earlier this month, the company revealed its new subscription model, which will take a 30% cut of all transactions made within apps.
Rival Google revealed its own subscription model the following day, which offers a 10% cut and claims to provide more flexibility than Apple's service.