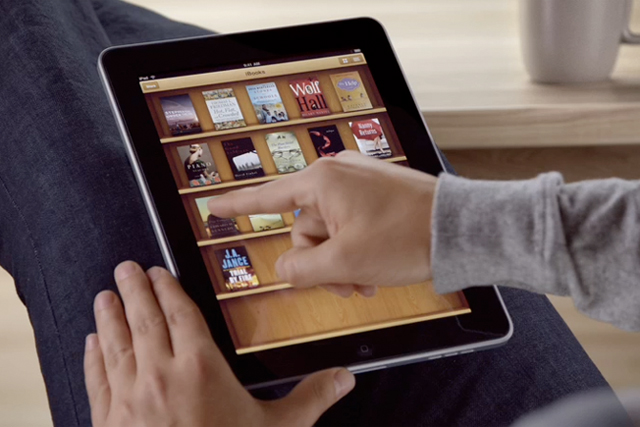 Apple's brand value soared 84% this year to $153.3bn (£93.3bn) on the back of sales from its wireless devices, the iPhone 4, iPad and iPad 2, but also new desktop and laptop computers.
Millward Brown's annual Brandz survey combines attitudes to companies, market valuations, analyst reports and risk profiles, to arrive at a brand's value.
Google's brand value slipped by 2% to $111.5bn (£67.9bn) despite dominance in search and the growing Android brand. IBM's brand value grew 17% to $100.8bn (£61.4bn).
The power of Apple's brand has also pushed US telecoms giant AT&T into the top 10, as the company improved its wireless network and benefited from exclusivity for the iPhone 4 until February.
AT&T's brand value of $69.9bn (£42.5bn) helped it move 15 places up the table to number seven.
McDonald's rose two places to fourth place, its brand value increasing 23% to £81bn (£49.3bn) as it shakes off negative publicity lingering from the film 'Supersize Me' and improves its stores and menu.
All of the other brands in the top 10 increased their brand value, but moved down a notch, displaced by either Apple, McDonald's or AT&T.
The most significant rise was Marlboro cigarettes rising 18% to $67.5bn (£41.1bn).
The biggest British brand remained Vodafone, slipping two positions to number 12, and worth $43.6bn (£26.5bn).
This is the sixth annual Millward Brown Optimor BrandZ Top 100 Most Valuable Global Brands study.
It identifies and ranks the world's most valuable 100 brands by their dollar value and is used by businesses to assess how much brand drives revenues, growth and market capitalisation, and builds long-term financial value.
It claims to be the only brand valuation in the world that takes into account what people think about the brands they buy, alongside rigorous analysis of financial data, market valuations, analyst reports and risk profiles.

Key Highlights of Research:
Top 10 most valuable global brands 2011
Rank
Movement
Brand
Brand value ($m)
1
2
Apple
153,285
2
-1
Google
111,498
3
-1
IBM
100,849
4
2
McDonald's
81,016
5
-1
Microsoft
78,243
6
-1
Coca-Cola
73,752
7
15
at&t
69,916
8
-1
Marlboro
67,522
9
-1
China Mobile
57,326
10
-1
GE
50,318