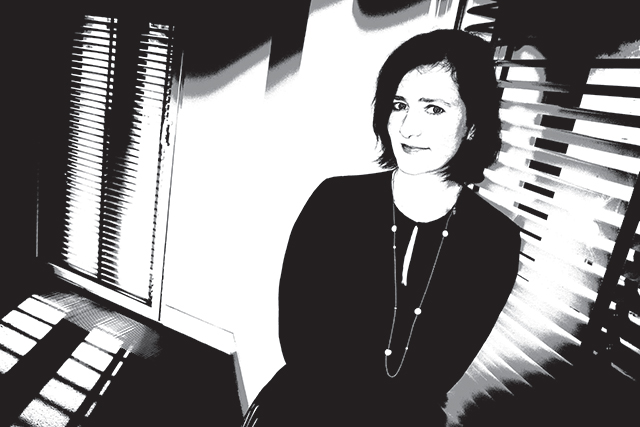 Two major themes of this column so far this year have been the varying fortunes of wearable technology and the rise of proximity marketing. With wearables, an uber-hyped category this year and last, my strong belief was that the integration of more (and better) features in a single device would need to happen before mainstream adoption could occur.
Ripple, dissolve ... and we're watching the recent #applelive and witnessing Apple smash both those themes together in one glorious, Jony-Ive-designed combination, with the unveiling of the Apple Watch, supported by Apple Pay.
We've tried to make products that people don't begrudgingly use
Or maybe not so glorious. As with the iPad at launch, and many other new product releases, there's been an instant backlash about the appearance of the watch, its hefty price ($349) and its release date (quoted loosely as "early next year", but not confirmed: accusations that the watch is "vapourware" aren't entirely unfair). But I suspect we'll get over all of that, just like we have before.
Before we get into the implications, a lowdown on the features:
- The Apple Watch will track the user's movement, heart rate and activity, sharing the information with the Apple health apps, which will operate on iPhone and iPad and sync through Bluetooth.
- It'll be compatible with several Apple apps such as Maps, Siri and Messages. The Maps app will display right in the watch and buzz to alert you when you need to change direction en route to a destination. Several health and fitness apps are already available, with the expectation being that developers will jump on the added benefit of the watch to create a new suite of applications.
- It also features a touchscreen that can differentiate between a tap and a touch, vibrates with alerts, has a speaker and haptic feedback. The haptic (touch-based, much more subtle than simple vibration) is really interesting, because it combines complete immediacy with complete privacy. Imagine you need to leave a party or a meeting discreetly: now you can let your friend or partner know without even raising an eyebrow.
- The watch (and the new iPhone 6 and 6 Plus) will feature Apple Pay, meaning you can use them like a contactless credit card thanks to NFC (Near Field Communication) technology, swiping them at till points to pay for products or services.
However, the number of retailers and businesses that are set up to accept this form of payment is still tiny. Apple is banking on a real change in the infrastructure taking place to make this work.
As Ive puts it, the pressure is on when you are designing something that people actually wear.
"We've always tried to make products that people don't begrudgingly use, but that they want to use ... I think that the bar for that is very high when (the product is) something that you wear. And it's something that you're going to wear all day, every day," he says.
The pressure is on when you are designing something that people actually wear
And so, not surprisingly, much Apple-level care has gone into customisation of the hardware (different watch straps, casing and so on), not to mention the watch face itself, for which Apple claims there are millions of different combinations. This alone provides an interesting, potentially valuable point of difference with the watch on my wrist right now.
But there is something else going on here that any marketer will find fascinating. Whether it's a new campaign or a new product or service, the sense that something has momentum - that it has backing and support, even an unstoppable force behind it, if you will - seems to be the thing from which we often draw most comfort. Perhaps particularly because we work in an industry that is in a state of flux, reinventing itself, slowly but surely.
In the case of wearables, Apple Watch's entrance into the market place in the near future has just given that category a much-needed boost in the arm.