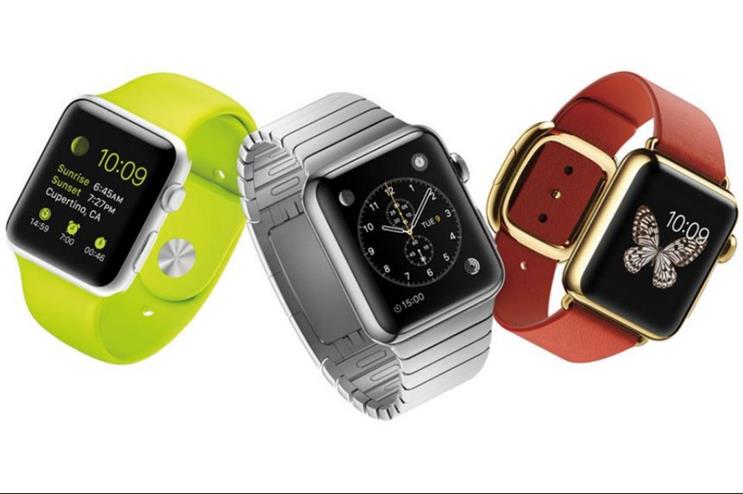 The much-anticipated launch of Apple's smartwatch technology will take place at 5pm UK time at San Francisco's Yerba Buena Centre for the Arts. The event, which will be live-streamed on Apple's website, has been named Spring Forward and is likely to feature a keynote speech and product demonstration in front of a live audience.
Side-stepping experiential
Apple's approach differs from other tech brands that have looked to big experiences or stunts to launch a product into the market. For example, Microsoft staged a riverside performance from BMX cyclist Danny MacAskill to introduce its Cortana technology last November, while Samsung and Huawei chose the bustling global arena of Mobile World Congress (MWC) to showcase their new products.
Apple did not have a presence at MWC, and aside from rare activations in-store, does not activate through experiential activity. Leyton Ede, founder and managing director at Live Experiences, said this decision is part of its strategy to consciously separate itself from the rest of the technology pack.
"Apple revolutionised three key industries: music, telecommunications and retail," he explained. "This was done on a level never seen before that was genius, ahead of its time and changed the face of consumer electronics forever. Quite simply they are leaders, not followers."
Nic Cooper, chief executive of Sledge, had a similar outlook. "Apple has always sought to break the mould and do things differently, predominantly by stripping their products, processes and services back to their most simple and straightforward form," he said. "Maybe they choose not to create the hype through conventional PR and marketing and continue to keep things simple. You could also argue that they simply don't need to create that hype."
Keeping it secret
Ede also highlighted that this strategy has led Apple to keep details of its events close to its chest. He explained: "It is on the cutting edge of the mainstream, therefore they want to maintain this position by, in part, adopting a secretive approach to tease the consumer, enhance the desire and build on the unknown. In a fiercely competitive environment, it's a simple prudent approach to be secretive to avoid imitations."
Gareth Dimelow, executive director of engagement planning at George P Johnson, said the lack of details revealed ahead of Apple's product launches is all about controlling the element of surprise. "Apple understands the power of a big reveal – they want all eyes to be on chief executive Tim Cook when he delivers his keynote, and focused on every word," he said.
"Secondly, by withholding all the information, Apple is able to dominate the conversation, without expending a single penny on marketing promotion. The lifestyle websites today are all awash with speculation, all of it carrying lovely high-res images of the Apple Watch, and plenty of those all-important SEO keywords. And that's before Apple has said a word."
Cooper agreed: "It's about Apple doing things on their terms and not having to compromise their position. It wants its audience to be in an environment and setting of its choice at a time of its choosing. In short, Apple wants complete control."
Experiential done differently
Damian Clarke, managing director at Undercurrent, contemplated the idea of Apple changing its marketing strategy in the future. "In the future, experiential may well prove vital as they begin to develop more complicated propositions like Apple Pay and the infamous car," he said. "However press stunts and launches have had them covered in the past, so this is probably how they will continue."
Ede and Dimelow both told Event that Apple is unlikely to lose out by continuing to bypass traditional experiential marketing campaigns. "Without doing ourselves out of potential campaigns, I don't think there is a real need for Apple to do experiential," said Ede. "Its stores are destination outlets that consumers can go to embrace all things Apple. They can sample, touch, play and demonstrate across the whole range of products, with the addition of the 'Genius Bar' providing classes and after service to fully immerse you."
Dimelow agreed: "All Apple does is experiential marketing; everything from the revolutionary retail experience, to the emotions that are triggered by unpackaging a new product are all designed around user experiences. Instead of asking why Apple doesn't show up at third party events, other brands should be thinking about how they can build experiences into their own marketing touchpoints."
Comment below to let us know what you think.
For more in-depth and print-only features, showcases and interviews with world-leading brands, don't miss the next issue of Event magazine by subscribing here.