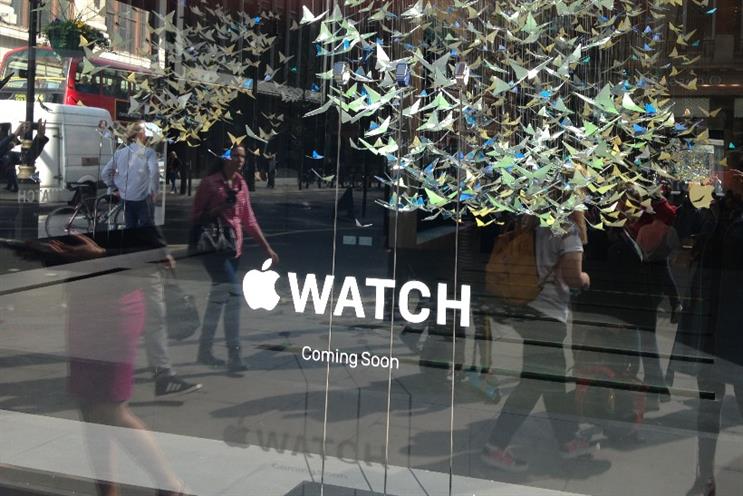 The Apple Watch became available for pre-order this morning in the UK, but customers can only put in an order online.
Those who want to check out the device in person will have to visit an Apple store or else the pop-up in Selfridges. And even then, those who actually want to try on a watch will have to book an appointment.
Marketing visited Apple's pop-up in Selfridges - suitably disguised in a Hobbs coat - to find out what all the fuss is about.
It isn't immediately clear where the pop-up is actually located, and Marketing had a confusing 10 minutes wandering around the (deserted) technology section.
Apple has actually taken over a corner window display at Selfridges, showing off three models to a backdrop of butterflies.
The pop-up itself is tucked into a corner of the Wonder Room, which according to Selfridges, houses "the world's most desirable brands".
That includes not just fine watchmakers, but also jewellery and accessory brands such as Bulgari, Chopard and Astley Clarke.
The pop-up does feature all three editions of the Apple Watch, including the expensive Edition, but consumers are unable to try one on without an appointment.
Retail staff were well-briefed on details of the watch - but admitted customers were better off pre-ordering through the Apple Store app than at the pop-up.
Apple Watches ordered today will start shipping on 24 April, according to Apple. However, orders may be as late as August as Apple struggles to fulfil demand.
---
Recommended