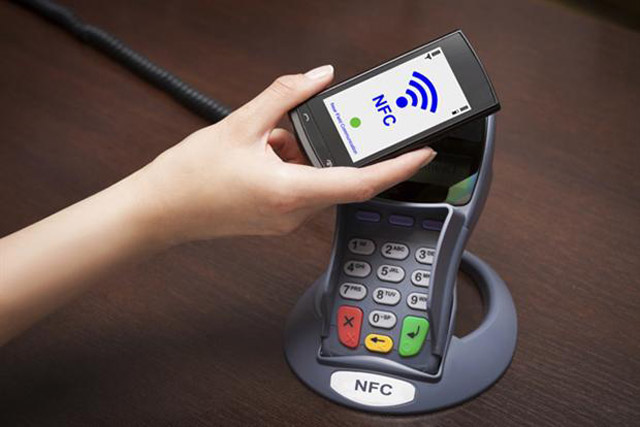 Apple has also signed agreements with a network of banks and retailers, according to multiple reports.
Apple is expected to launch the payments system at its upcoming event on 9 September, alongside the new iPhone 6 and, possibly, a smartwatch.
The system will involve near-field communication (NFC) technology for contactless payments, plus the iPhone 5S' existing fingerprint reader for security, according to Bloomberg. The idea is to allow customers to pay for items in-store just by taking out their phones, reducing the bother of chip-and-pin or cash. It's unlikely the system will be available outside the US at first.
If the system hinges on NFC technology, Apple may struggle to convince consumers to ditch chip-and-pin.
Apple has refused to comment on the deals, and it isn't clear how its payment system will differ from competitors such as Google.
If, as reported, the system hinges on NFC technology, Apple may struggle to convince consumers to ditch chip-and-pin. Other manufacturers and tech firms have added NFC functionality to their devices, but the technology – and mobile payments generally – have yet to experience mainstream take-up.
Google Wallet arrived several years ago, also using NFC to allow users to pay for items by swiping their phones. Google was eventually forced to drop NFC from the system after banks and retailers refused to embrace the technology.
More successful players, such as Ebay's PayPal and start-up Square, have successfully cracked the mobile payments market by avoiding NFC entirely, instead using card readers that can plug into mobile phones.
However, analysts have long suggested that Apple could have the advantage in making mobile payments popular. The company stores millions of user card details through iTunes and the App Store, meaning an existing Apple customer would find it relatively easy to sign up for the new payments system.
Apple is also the biggest smartphone manufacturer in the US, which could help uptake.
Jackdaw analyst Jan Dawson wrote in a column that, "Millions of consumers in the US would suddenly have a tightly integrated solution built into their devices. One that carriers couldn't block and which would no doubt receive heavy promotion from Apple and the tech press."
Still, since any payment technology that involves NFC also requires retailers to have up-to-date cash registers, even Apple might struggle to build a seamless experience.
"Unless Apple is willing to make a major investment in subsidising [cash] terminals, it risks launching a payments product which will have limited appeal at first," wrote Dawson.
jcdecauxec1