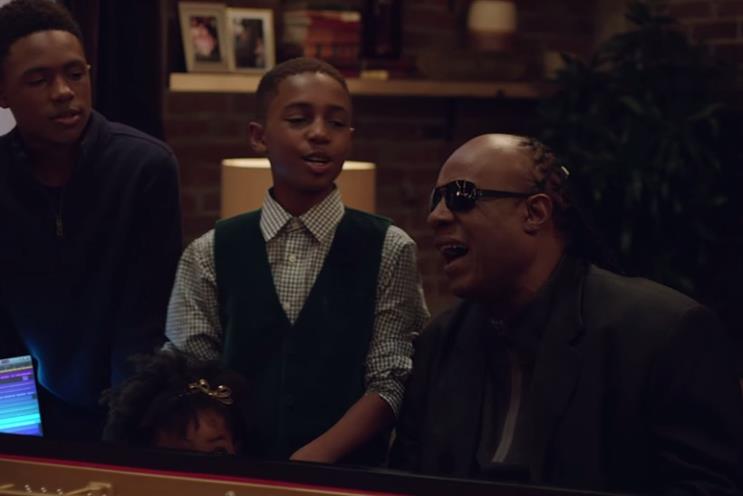 The ad sees the musician at home, setting up the GarageBand recording program on his Macbook with the help of VoiceOver, an accessibility tool for the blind.
He's then joined by Andra Day, who breaks into 'Someday at Christmas' and the two sing together, surrounded by family, fairy lights and all the trappings of Christmas.
The ad is noticeably devoid of Apple products, with Stevie Wonder's Macbook in shot for just six seconds of the full ad, which lasts around 1.5 minutes. As has come to be tradition with Apple's Christmas ads, the spot treads a fine line between feel-good and schmaltz.
Last year's emotive ad, 'The Song', saw a young girl recreate a version of an old record given from her grandfather to her grandmother, but had a heavier focus on Apple's own products. The brand's effort from 2013, 'Misunderstood', showed a teenager capturing his family Christmas on an iPhone, with the device a central focus of the ad.