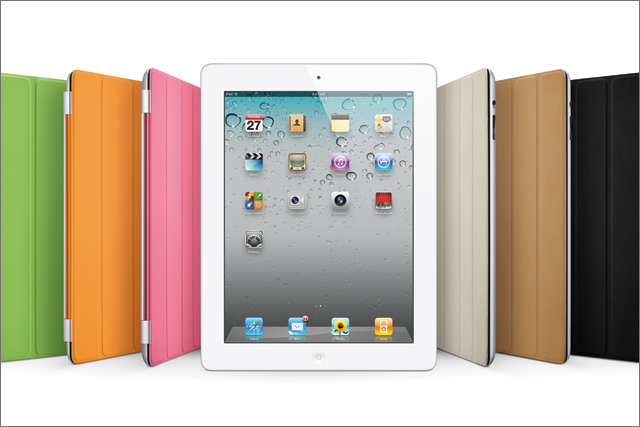 Apple, which has sold more than 15 million iPads worldwide since its launch last year, has taken an early lead on the tablet market, and chief executive Jobs declared yesterday that the latest iteration would send rivals "back to the drawing board".
Manufacturers such as Samsung, Motorola and BlackBerry have been squaring up to the tech giant, launching their own devices, with many more being unveiled at the Consumer Electronics Show in the US last year.
So, will the "thinner, faster and lighter" device, with its smart cover, two cameras, HD video capture and editing be enough to entice consumers and leave rivals trailing in Apple's wake? Or is Jobs' fighting talk nothing more than hot air?
Adam Graham, managing partner of Saint@RKCR/Y&R, said that while the original iPad defined the tablet category, the iPad 2 had failed to move the game on significantly.
He said: "A front-facing camera and the ability to plug into an external monitor were sorely missing from the original model and hardly represent the step-change Apple are heralding this to be."
He said the new product had that "lovely tactile magic" of Apple-user interfaces and was more intuitive than other tablets on the market, but added: "Substance should triumph over style occasionally."
The decision not to support Flash was a "fundamental flaw" and the lack of USB and Firefly hook-up could see consumers opting for other products, he said.
James Tye, chief executive of Dennis Publishing, described the iPad 2 as a "good tidy-up" on the previous device, but its updates fell short of an overhaul.
"A bit more power under the hood is going to be useful for games developers, but of little benefit to publishers," he said.
Chris Hassell, creative director at digital agency Ralph, agreed there was nothing groundbreaking about the updated tablet.
He said: "Apple has added features that bring the iPad 2 up to speed with more recent competing products, mainly the camera, which was the biggest omission from the first.
"Manufacturers need to focus on developing their software if they are to compete, but if consumers are happy within Apple's ecosystem, then why would they go elsewhere?"
Anil Pillai, chief executive of digital agency LBi, said he was excited about the product and that its cameras and video editing capabilities meant it could "open the door" for developers to create video-sharing apps.
"As a brand, Apple has an ability to make products so 'wantable' it is likely that this new product will help popularise video sharing apps and augmented reality apps," he said.
He said the new design "makes it even easier to steal" and was "even more desirable" than the original product.