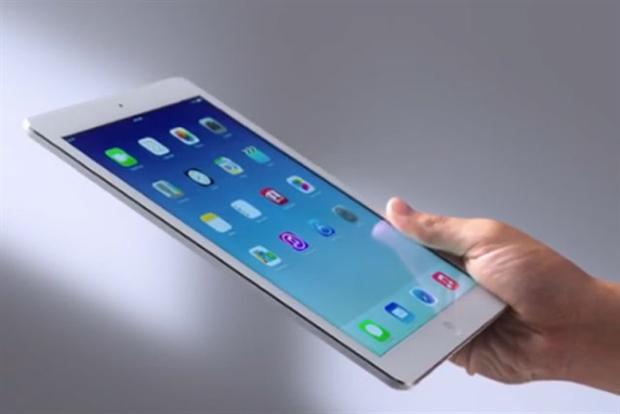 W00t! Media researched more than two billion visits to youth and young adult entertainment and lifestyle websites, targeting 16- to 34-year-olds, between January 2012 and June 2013.
According to the study, iPads accounted for 91% of tablet share among the group and iPhones for 70% of smartphone share, with the latter down 6% year on year.
Tablets accounted for 12% of visits in the first half of 2013, a 320% increase year on year. W00t! predicts that that figure will rise to 15% by the end of 2013.
While Apple's iPad commands the lion's share (91%) of total visits from tablets, Samsung's Galaxy Tab accounted for 2.9%, Amazon's Kindle drove 2.8% of visits and Google's Nexus was behind 1.8% of visits.
Smartphones accounted for 19% of visits to youth sites in the first half of 2013, a 137% increase on the same period in 2012, and W00t! predicts that smartphone visits will grow a further 60% in the second half of the year.
Dan McDevitt, W00t!'s joint managing director, said: "Both publishers and advertisers need to stay relevant to their audiences, but this is crucial to those targeting Generation Y.
"The IAB recently showed that 11% of the UK's 100 biggest advertisers use responsive design – sites that automatically display content in the most appropriate way for whichever device a consumer is using.
"When targeting youth audiences around entertainment and lifestyle content, adoption levels simply can't be that low, or all parties run the risk of becoming quickly out of date."