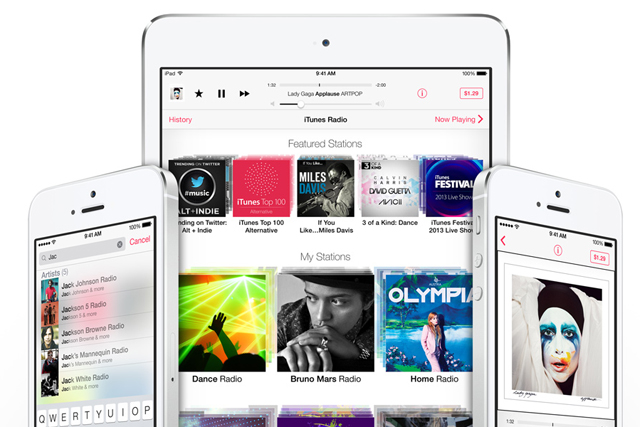 A UK launch by Pandora, the world's largest music streaming service, is being held up because it relies on music rights being granted by government entities, according to Bloomberg.
In contrast, Apple is rumoured to have secured international rights with record companies including Universal Music, paving the way for a UK launch for early next year.
Apple's music streaming service includes both an ad-funded and premium option. Ads include an audio spot once every 15 minutes and a video every hour.
McDonald's, Nissan, Procter & Gamble and Pepsi signed up as launch partners for the service in the US.
The partnership includes exclusivity within their respective industries until the end of 2013 following the launch of iTunes Radio on 18 September, the same day as the release of the new iOS 7 operating system.
Apple iTunes Radio features more than 200 stations as well as its catalogue of music on the iTunes store. Users will be able to choose between stations curated by Apple, or genre-focused stations.
Listeners who prefer an ad-free service will be invited to sign up for iTunes Match, the premium version, which will cost £21.99 per year.