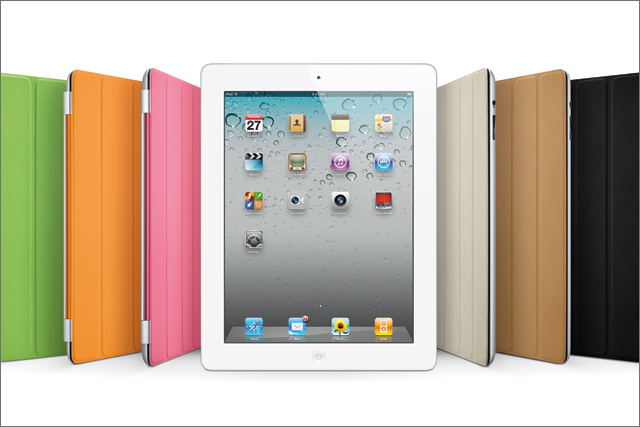 Steve jobs, Apple's chief who took a medical leave of absence earlier this year, made an unexpected appearance to present the product and announced 2011 will be "the year of the iPad 2".
The iPad 2 is 33% thinner and 15% lighter than the previous model and has a dual-core A5 processor for faster performance and better graphics.
It also features two cameras, one front-facing and one rear-facing, with new video capabilities.
The device, which comes in either black or white, does not have a USB port, however.
During the event Jobs announced Apple has sold over 15 million iPads since it's US launch in April 2010.
Jobs said: "While others have been scrambling to copy the first generation iPad, we're launching iPad 2, which moves the bar far ahead of the competition and will likely cause them to go back to the drawing boards yet again."
The device goes on sale from 11 March in the US before rolling out to the UK and other markets two weeks later. Prices in the US start at $499 (£306) for the 16GB model and go up to $699 (£428) for the 64GB model.
Apple launched the iPad last year and was the first to popularise the tablet device. Since then a slew of tablet products have launched, including Samsung's Galaxy and BlackBerry's Playbook.
Motorola is the latest manufacturer to enter the tablet market, launching its Xoom device in the US last week.
Apple, last month, reported record profits of $6bn, which it attributed to strong sales of iPads as well as iPhones in the run up to Christmas.