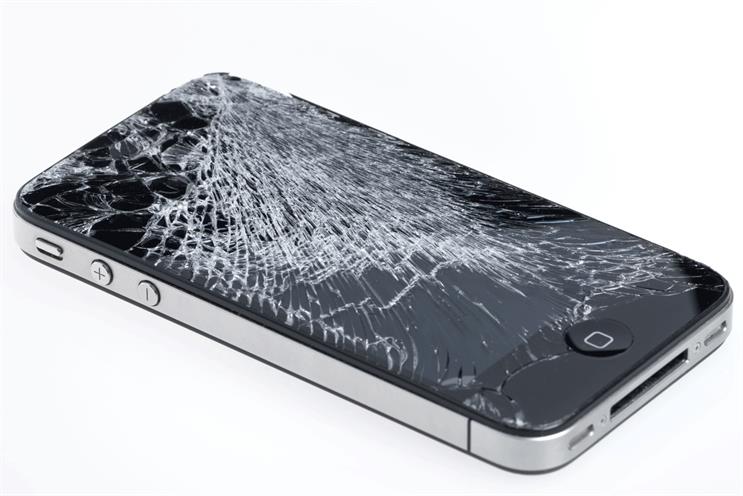 Observers have likened the obsession shown by analysts for all things Apple to seismologists waiting for the next big earthquake. Indications suggest another world-changing technology product is on its way, but it is not clear where or when it will happen.
If there is any truth to accusations that Apple has lost its visionary flair since the death of Steve Jobs, then the chances of the next big thing coming out of its Cupertino headquarters are rapidly diminishing. Both the design and pricing of Apple's new "budget" iPhone 5c were overwhelmingly panned on social media, compared with a more positive reaction for the premium iPhone 5s, in the aftermath of their unveiling on 10 September.
The iPhone 5c's £469 price tag drew the most ire from pundits who had been expecting Apple to release a low-cost version of the smartphone.
Pricing
Daniel Joseph, a director at The App Business, who was an Apple adman during the original iPhone launch, warns of the dangers of not doing enough to stop a defection of developers to Android. It is his belief that, currently, Apple's "only problem" is the overpricing of the iPhone 5c, and that this will lead to it losing further market share to Android and failing to win back developers' mindshare.
"I don't think [Apple chief executive] Tim Cook's pricing strategy is brave enough," argues Joseph. "The business is playing a risky game maintaining those price margins."
Not all agree, however. Tom Wason, principal at brand consultancy Wolff Olins, believes Cook made the right decision by resisting pressure to take on Google's Android operating system with a low-cost iPhone.
"Why would Apple want to fight Google on its own turf?" he asks. "It places margin above market share, so the premium nature of the brand is essential."
The reputation of the company's co-founder as a prophetic figure remains so strong that Apple has had to defend aggressively its status as a leading innovator in a post-Jobs era.
Leaving aside the nuances of handset pricing, there is little doubt Apple has taken some false steps since Jobs' death in October 2011. The disastrous September 2012 launch of an update of Apple Maps springs to mind, with errors and software glitches resulting in wildly inaccurate search results.
Wason believes that Maps, and maybe even Apple's "intelligent personal assistant" app Siri, would not have been released under Jobs in the state they were due to his desire to perfect every product before launch.
Indeed, the reputation of the company's co-founder as a prophetic figure remains so strong that Apple has had to defend aggressively its status as a leading innovator in a post-Jobs era. Phil Schiller, Apple's marketing boss, did not mince his words when he addressed critics by exclaiming, "Can't innovate any more, my ass", as he unveiled the radically redesigned Mac Pro in June.
The perceived lack of product innovation under Cook's leadership is perhaps unfair considering his short tenure at the top and the length of time it usually takes to bring out a category-defining product. Apple's iMac, iPod, iPhone and iPad were released in 1998, 2001, 2007 and 2010 respectively.
"We will have to see if there is some new product category Apple can add, but just because it didn't appear in the two years since Jobs' death doesn't mean it will not arrive in spring next year or 2015," says Ian Fogg, mobile analyst at strategic insight company IHS. "Any of those dates would be a similar frequency to the really big products."
Everywhere computing



General consensus suggests that wearable technology and the "Internet of Things" – giving physical products the ability to communicate by embedding sensors – will be the birthing grounds of the next revolutionary product. "The new ubiquitous wearable-computing war is going to be way bigger than anything we've seen with the phone, computer or tablet," says Joseph.
The iPhone 5s' features, including a new M7 motion-sensing chip, fingerprint recognition and iBeacons Bluetooth, all indicate that Apple is preparing the way for a ground-breaking innovation in the next phase of "everywhere computing". Similarly, the recent release of iOS7 brought with it radically overhauled features.
Apple's design ethos may give it the edge in wearable tech because it understands both the user and software experience. The visceral reaction to the "unnatural" designs of Samsung's Galaxy Gear and Google's Glass suggest Apple's closest competitors still have some catching up to do on that score.
There may be some time before the next technology "earthquake", but observers would be wise to keep an eye on Apple's California headquarters for the next moment when consumers feel the ground move beneath their feet.