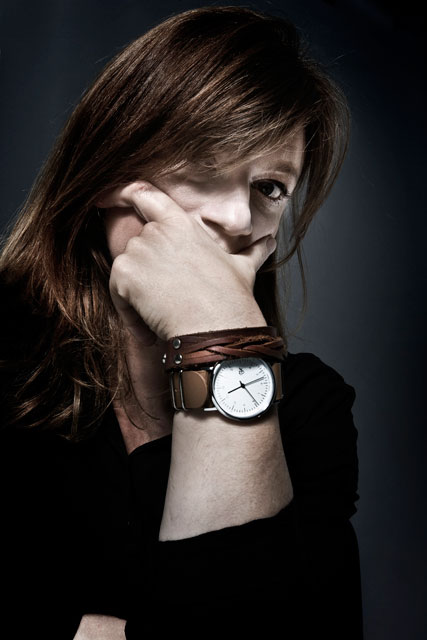 To offer a small insight into the process, I took a quick look at the way Campaign's Twitter followers respond to the magazine's content, in order to determine what kind of article I probably ought to be writing instead of this one.
Of Campaign's most-shared links on Twitter (until August this year), five were about big-budget TV ads; one related to the Twitter banter between Jaffa Cakes, Yorkshire Tea and the rest; one was PRWeek's "30 Under 30" (I assume driven by the expert buzz from the nominated starlets themselves); and two were lists of "top things you should know about stuff".
By the way, if you are now tut-tutting about me snuffling about in your social data, I would like to observe that an astonishing number of Campaign's Twitter followers use their profile to describe themselves in terms of their day job: digital, creative and advertising, in almost equal measure, not to mention "head" and "director". You do know that normal people use words such as "mother" and "Arsenal" and "fan", don't you? But when it comes to our social selves, we in the advertising industry seem to see our work as a calling rather than a day job. And, I guess, if our leisure hours have been spent watching the fruits of our labours in TV breaks, it's not surprising that they are also spent discussing the fruits of our labours online. When it comes to other broadcasters on Twitter, Campaign's community may enjoy the chatter generated by the BBC, Harvard Business Review and Forbes (shunning the more popular celebs with whom our audiences tend to spend time), but our strongest affiliations, when weighted in terms of actual response to the chatter as well as just following it, are to other sources of advertising news and other agencies (with Ogilvy & Mather, Bartle Bogle Hegarty and Wieden & Kennedy winning the most attention). In other words, we all like talking about, and to, each other more than we do any other source of news. It's a rather gloriously cosy life, that of a modern ad personage on Twitter, isn't it?
Here's the thing. I kind of instinctively knew we were a fairly introspective, work-obsessed crowd of folk, all aspiring to lead the digital creative agenda but actually being most excited by the things we've put on the telly. We would never say so in a survey and, until you see the data, it is just a hunch. Our social behaviour is revealing, even if it isn't necessarily always surprising, and reading it makes one feel like Derren Brown, plucking the truth out of a crowd's subconscious "tells". It only describes the present (one hopes, for the industry's sake) but it does so with ruthless accuracy, and what we do to use it, or change it, is where the creativity comes in.
So here's the ideal Campaign article, according to our current social content preferences: "Five things you need to know about digital creative, according to award-winning TV campaigns by Ogilvy & Mather, BBH and Wieden & Kennedy." Retweet!
MORE THOUGHTS
The thought that should keep marketing directors up at night is ... Who cares?
The thought that actually does is ... Who's noticed?
Great thinkers who have inspired me include ... Jeremy Bullmore, Tina Fey and One Pound Fish Man.
The most exciting (work-related) thought I have had recently is ... "Your brand as software", which is something one of our mobile specialists said about apps, but could be a new, more general approach to giving brands real use and meaning.