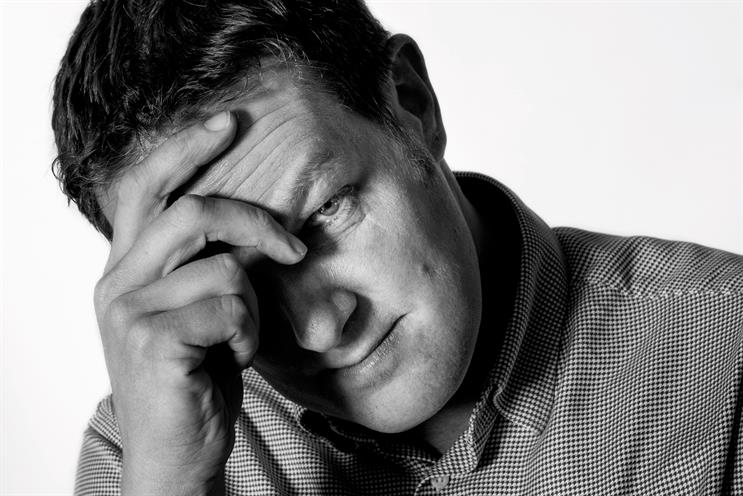 feature brought to you by Dare
I was once guilty of thinking I was special. In 2009, I believed I had created a new marketing discipline that I called experience planning – essentially using behavioural science to illustrate brand opportunity within a customer experience.
Six years later, Jeremy Bullmore put me back in my box. He explained that this was nothing new and what I described was, in fact, just good planning. However, I believe the truth lies somewhere in-between.
I don't want to dismiss customer experience. We are passionate about it at Dare, but it is nothing new and certainly not revolutionary. As Yuval Noah Harari described last year in the international bestseller Sapiens: A Brief History Of Humankind, we have always considered how something will be experienced by others.
Ever since we moved 12,000 years ago from hunter/gathering to working in agricultural communities, we have always relied on the designs of others and, in turn, the designers have considered the experience and behaviour of their design's intended users. Is CX one of our oldest sciences?
CX is also nothing new in our own industry. I wasn't alive in the 50s but I imagine David Ogilvy thought passionately about the experience of the brand or product he was building. He was surely enthused about the customer experience of the Hathaway shirt! I studied under Mafalda Spencer. Her father, the brilliant typographer Herbert Spencer, was talking about behavioural science and psychology in Typographica, also in the 50s.
I was fortunate to be part of Rory Sutherland's behavioural task force in 2009 and, in every meeting, Dave Trott would tell a creative behavioural-change story from the past, often going way back, never admitting it but always implying that this is how we have always worked. The consideration of CX has always been part of us.
So the discipline of CX may not be new but it has undergone an evolution thanks to the internet. Digital techno-logy is revolutionising services and our engagement with products. Whether you are booking a holiday, finding car insurance or enjoying the occasional chocolate bar, digital is either making the experience as effortless as possible or instantly affirming your product choice.
What is more, CX is genuinely driving behavioural change in ever-more effective ways. For one client, we used behavioural science to simplify the process for those applying for pensions.
By redesigning the choice architecture of the experience, we created tools that better-modelled future financial scenarios and processes that eliminated confusing or irrelevant decisions, helping to lower the average customer age by ten years and increasing cumulative pension contributions by 134 per cent. For another client, we used CX to create a better welcome experience online that significantly reduced the brand's call centre costs.
CX is not new, but the digital revolution has changed the discipline so profoundly that it has morphed into something fresh and exciting that is impacting every element of the customer journey.
More thoughts...
An Inspiration:
Daniel Kahneman The Riddle Of Experience Vs Memory. Now with more than three million views, the single and most enjoyable piece of content that inspired me to challenge how we approached planning at Dare.
Best time to think: The infamous daily and lengthy commute from Brighton to London and back again. An experience shared with many great minds from our industry.
He likes the way he thinks: "As a pioneer of experience planning, Mark understands the role that behavioural science has to play in creating a digitally connected customer experience. What he does is no longer at the margins of our industry but at the heart of the new marketing agenda." - Mark Collier, founder, Dare