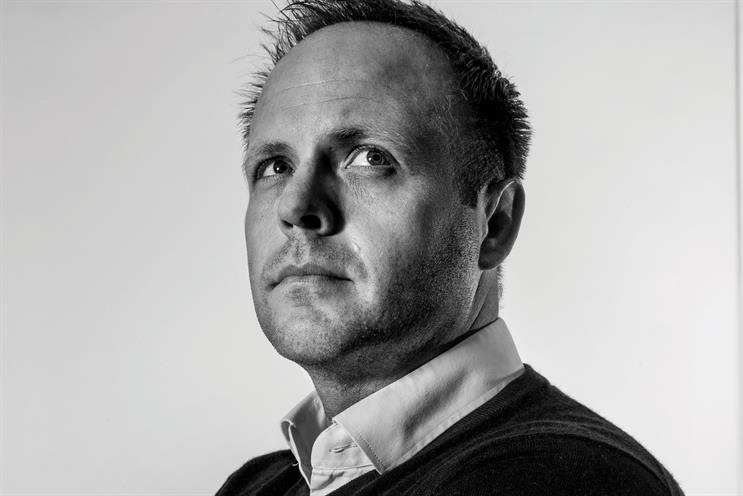 feature brought to you by Iris
Culture trumps strategy." A catchy refrain heard from many a young agency face these days. A seductive notion and easy turn of phrase. But, unfortunately, one that has the ring of both a derogation of duty and a lazy approach to selling ideas.
Culture should inform strategy. Much better.
Clients and agencies tend to be far more focused on reviewing category competition and analogous "one- or two-step-removed" case studies than analysing how powerful brands are being forged by the real movers and shakers at play in the cultural diaspora.
After all, who has had more to tell us this year about how to leverage the illusion of spontaneity and intimacy afforded by social media: Mondelez International or Taylor Swift? What is it about Cara Delevingne that has enabled her to become such a cult icon for Generation Z? What has revolutionary Russell taught us about Brand charisma? What has the cataclysmic rise of Jeremy Corbyn shown us about how mainstream audiences need more than "more mainstream" ideas?
There's a more fundamental strategic point to be drawn from what unites these culture shapers. They are all cultural provocateurs – people who, to use the dictionary definition of the word, "deliberately behave controversially in order to provoke argument or other strong reactions".
They have all been taking timely and provocative positions on cultural issues, challenging orthodoxies along the way.
Think of Swift's assertion that she can be both corporate player and artist-rights activist. Or Corbyn's abandonment of New Labour's assumptive principle that the centre ground is the only ground that matters. And they have been doing it with a mix of passion, energy and flair.
They have turned their provocations into conversations and movements that people react to and participate in.
Whether you agree or disagree with them, they have been creating attention that is hard to resist and even harder not to admire. Hot brands polarise.
The legendary designer George Lois talked about being a cultural provocateur in his TEDx talk last year. "If you want to succeed and make an impact in your chosen field of creativity," he said, "your ambition must not be to sedate; it should be to awaken, to disturb, to command, to instigate and, most importantly, to provoke." His own career has been a great testament to the philosophy.
But how many commercial brands are really grasping this nettle? How many are, as Lois put it, "anticipating, adapting to, criticising and ultimately shaping culture" in this way? Relatively few.
That said, those that are seem to drive a fantastic return on their provocation. Always and its challenge to the lazy discrimination baked into the phrase "like a girl", for instance. Or Adidas and its Luis Suárez-inspired war on trolls waged in Iris' "there will be haters" campaign.
But most still find it more comfortable to focus on reading the runes of their own analogous categories rather than embracing what their opportunity to shape culture could really be. More focused are they on propositions and how they lead to platforms than on provocations and how they drive participation.
If you want to be more distinctive, create more powerful emotional connections and impact more significantly on consumer behaviour next year, don't settle for the category sedative. Find your cultural provocation.
Stick up, stir up or shut up.
More thoughts...
An inspiration: The carers who look after my nan in her home every day.
He likes the way he thinks: "There are creative strategists who can spot a cultural trend that could be relevant. And there are the analytic types who are good at business rationale and commercial drivers. What I love about Sam's thinking is that he is one of the rare few who is able to bring both together – which is, of course, where the real value creation for brands lies." - John Grant, brand consultant; co-founder St Luke's
Guiding principle: To borrow from Kipling: "Fill every minute with 60 seconds' worth of distance run…"