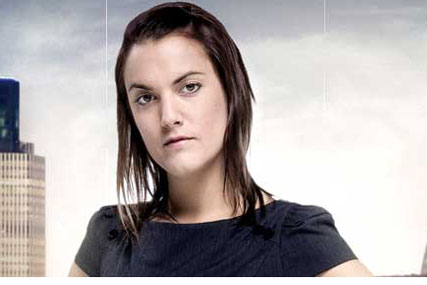 Yasmina Siadatan was crowned the winner of the fifth series of The Apprentice last night (7 June) after beating fellow finalist Kate Walsh.

The restaurant owner from Hull will start selling the digital screens to hospitals, GPs' surgeries, pharmacies and other health practitioners, at the end of the month.

The screens are being sold as an information resource for the industry, being able to display waiting times, opening times and other information of interest to those in waiting rooms.

James Davies, board director of out-of-home specialist Posterscope, a company responsible for more than £380m in outdoor billings last year, said it had already been in talks with Amscreen.

"There's nothing wrong with the business idea in principle," he said. "Obviously the network needs to develop good locations and to be sufficiently big enough to make advertising worthwhile, but in general, we broadly support the new initiative."

Siadatan willl be competing with the established network Life Channel, which links about 1,500 surgeries. Amscreen's USP is to try to bring more scale to the proposition, due to Sir Alan's company's ability to get screens at considerably lower cost.

Users of the screens can also run their own site-specific messages in between the ads.

Davies added: "All the pharmaceuticals giants should be interested and also some lifestyle-related brands, targeting women of child-bearing age for example, or the COI from a community message point of view."

Siadatan joins last year's winner of The Apprentice Lee McQueen who is now development director of Amscreen. Both report into Sir Alan's son, Simon Sugar.
Amscreen announced its first major deal to install its digital advertising screens on BP forecourts across the country in April.
The digital signage company, previously called Comtech M2M, was acquired by Sugar last year.

Meanwhile, Sir Alan has come under scrutiny from the Conservative Party following Labour's plan to make him both a peer and its "enterprise tsar".

Shadow Culture, Media and Sport secretary Jeremy Hunt has said the role created a "potential conflict of interest" and he has written to BBC governor Sir Michael Lyons, to explain what guidance the Corporation gave to Sugar and whether it knew he was going to become a Labour peer.