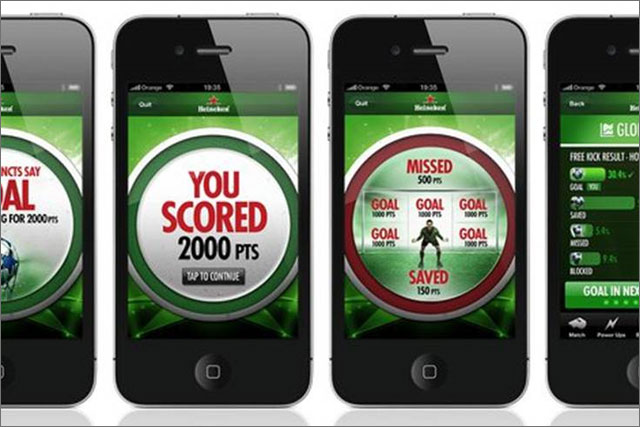 Speaking as part of a session entitled 'Creative and Design Evolution' at yesterday's Media Guardian Changing Advertising Summit, Hood explained how keeping the fans at the "centre of the experience" enabled AKQA to create an app fans would want to use while watching the Uefa Champions League football.
Hood said: "We had to accept what we do has to support the fan's experience. Whatever you do it has to support the idea and not the other way around.
"One thing that remains consistent in a world where we're talking about products is user experience is what we do. This is what we create. Without a good user experience products fail. User experience is all about keeping them at the centre of the solution."
The Star Player app, which won a Gold Cyber Lion at Cannes this year, is targeted at people who watch Champions League football even though their favourite team is not playing.
Hood said: "Our audience is disconnected and they don't have an emotional investment in what happens."
The main technical issue AKQA had to overcome was the different countries and broadcasters across Europe do not broadcast the games at exactly the same time so their footage is slightly out of sync.
The issue was solved through a spreadsheet which details how long each piece of match action usually takes and how that changes at different points of the game. "The beating heart of the Star Player app is a spreadsheet," Hood said.
Earlier in the day Heineken's global head of digital media Floris Cobelens told the 200-strong audience of media owner, agency and marketing execs that the Heineken brand can reach out to 320 million people through its four million Facebook fans.
Follow Maisie McCabe on Twitter @MaisieMcCabe