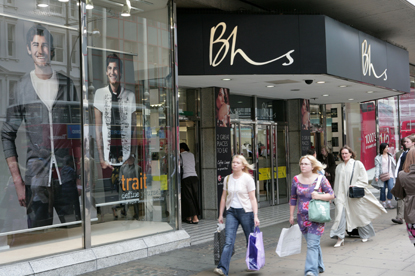 Grey's first task will be to create a number of seasonal campaigns for the stores in a bid to increase sales and footfall in the run-up to Christmas. The campaigns, which will promote the five brands separately, will run across TV, print and outdoor channels.The appointment of an advertising agency follows a series of structural changes within the Bhs Arcadia Group.
In the summer, Sir Philip Green, the chairman of the retail giant, announced plans to subsume its sister chain Bhs within the group, and also for a number of the Evans, Burtons, Wallis and Dorothy Perkins outlets to share retail space with Bhs stores.
Grey's appointment does not encompass Arcadia's Miss Selfridge or Topshop chains.
The media arrangements for Bhs remain in flux after the Havas-owned MPG resigned the £2 million account in August. Arcadia has not made an appointment since. Green appointed Ian Grabiner as the new chief executive for Arcadia in October, after revealing a 13 per cent rise in pre-tax profits to £213.6 million in the year to 29 August.